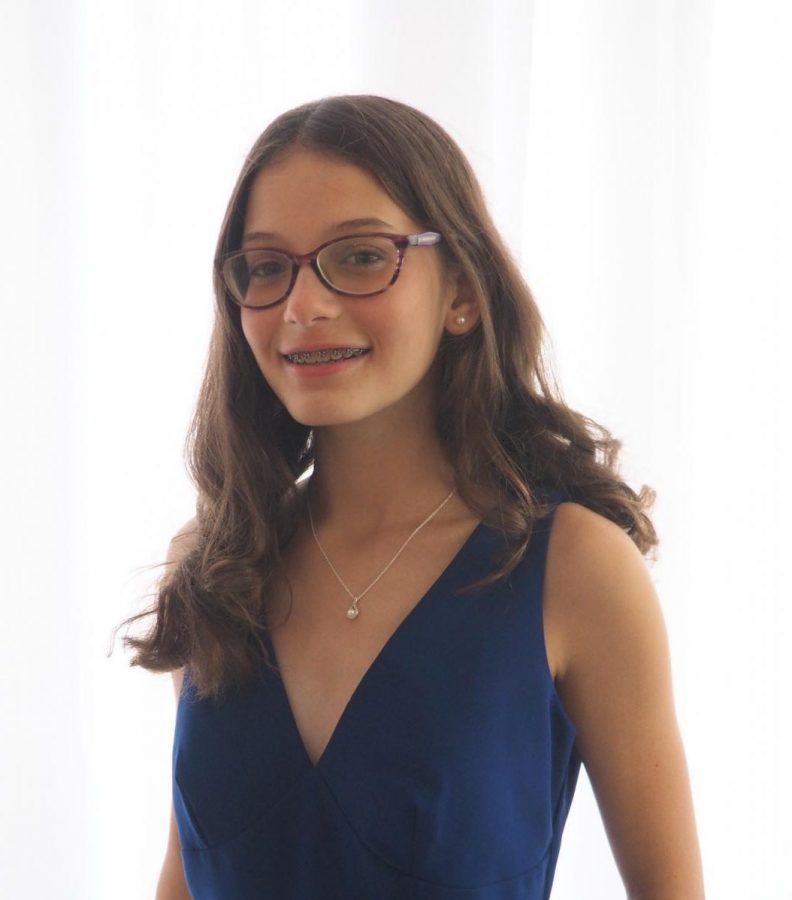 Sophia Khan, a sophomore at Haverford High School, is the Assistant Editor-in-Chief, Photography Editor, and Layout and Arts Designer of
The Fordian.
Sophia enjoys photographing school events and writing feature articles. When she is not working on
The Fordian,
Sophia can be found photographing a number of things or deep in a book. 
Sophia Khan, Assistant Editor-In-Chief, Photography Editor, Layout & Art Design
Jan 21, 2021

Captivating Fantasy Books Readers Will Not Want to Put Down

(Media)

Jan 03, 2021

Take a Look Back at a Historic 2020

(Story)

Dec 20, 2020

Havertown Small Businesses to Check Out: Holiday Shopping 2020

(Media)

Nov 14, 2020

Virtual Learning Through the Eyes of an Educator

(Media)

Nov 05, 2020

The 2020 Presidential Election in a Divided Country

(Media)

Oct 28, 2020

Infect Others with Kindness

(Media)

Oct 25, 2020

Sweitzer Sisters launch Bags to Beds Project

(Media)

Sep 11, 2020

5 Surefire Tips for a Virtual School Year

(Story/Media)

Apr 18, 2020

Humans of Haverford: Warrior Lily Walker

(Story)

Apr 06, 2020

Passover, the Jewish Holiday of Freedom

(Story)

Mar 20, 2020

How to Enliven the New Social Distancing Norm

(Story)

Mar 02, 2020

A Glimpse Into The Future of Social Studies at Haverford

(Media)

Feb 14, 2020
Jan 02, 2020

Welcome to 2020: What Are Your New Year's Resolutions?

(Story)

Dec 19, 2019

Hanukkah is not the "Jewish Christmas"

(Story)

Dec 17, 2019

Musical Groups Sparkle in Annual Winter Concert

(Media)

Dec 06, 2019

"Built Fords Tough" Pep Rally Animates Students Before 98th Annual Turkey Bowl

(Media)

Nov 12, 2019

Haverford's Halloween Spirit Emanates at Annual Carnival

(Media)

Oct 22, 2019

Green Out For Hannah Hermansen and Lily Walker at "Fords Fight For Life"

(Story)