Havertown Small Businesses to Check Out: Holiday Shopping 2020
As we enter the ninth month of the coronavirus pandemic, restrictions continue to be in effect for the ways in which people can travel, eat, and even shop. While small businesses around the country have been bolstered by fundraising campaigns and events such as Small Business Saturday, Havertownians can still support locally-owned businesses with their patronage during the holiday season. Shopping at local businesses is a way for all of us to put our money towards real people who work hard to add originality, authenticity, and variety into our communities. Here are six of my favorite small businesses in the Havertown area that deserve some love, especially throughout the holiday season.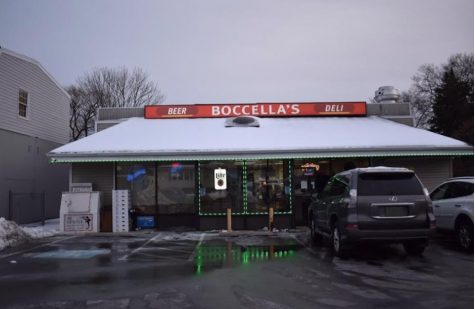 1.Boccella's Deli: 37 West Eagle Road
Enjoy a hoagie from the mom and pop shop whose friendly service and a wide variety of deli items make it a small business alternative that, in my opinion, is superior to the Wawa down the street. The Deli is open until 8 p.m. every day; make sure to stop by during midday to grab a lunch special with fries. Call ahead at 610-789-2228 or pick up in-store wearing a mask any day of the week.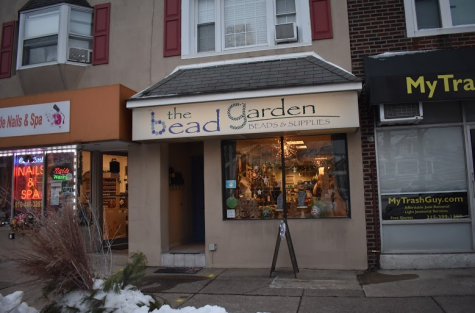 2. The Bead Garden: 2122 E Darby Road
Part jewelry making supply store and part workshop, this shop sits right in the center of Havertown and is ready to provide you with colorful stocking stuffers, crafting gear, or even a holiday-themed mask for the most creative person you know. Check their website thebeadgarden.com to see hours of operation, available services, and upcoming events.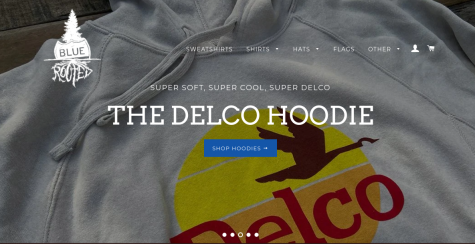 3. BlueRooted: Online at bluerooted.com
If you are a proud Havertownian, Delco resident, or just a die-hard Eagles fan, this is your one-stop-shop for apparel and decor that lets you flaunt your town spirit. If you can't decide what gift to buy your born-and-raised Delco uncle, make sure to order him a BlueRooted gift card so he can choose the sweatshirt design he likes best (Camo or red and gold?).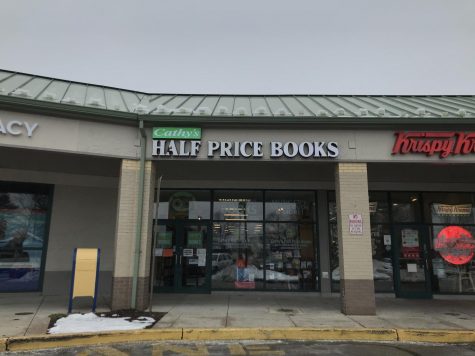 4. Cathy's Half Price Books: 1305 West Chester Pike
For all the bookworms out there, Cathy's is an indie bookstore located in Manoa Shopping Center that might satisfy your winter break-induced reading itch. With over 60,000 new and used titles to choose from, there is something for every reader to be found in-store or online. In addition, you can go to cathysbooks.com to save 10% on any book order from Cathy's Christmas Takeout Menu and receive free curbside pickup or shipping.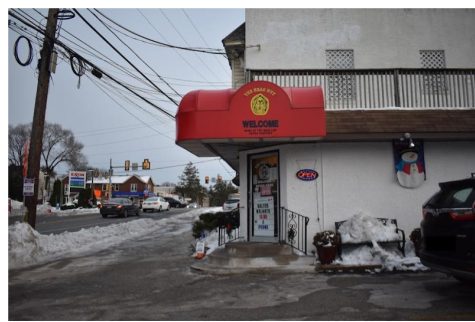 5. The Head Nut: 2408 Haverford Road
Coffee beans, exotic nuts, and almost any candy you can think of are found in this independently owned shop that is certain to smell amazing. Buy your favorite items by the pound and enjoy some snacks you won't get anywhere else (I recommend the s'mores mix!). Check out theheadnut.com to see monthly specials and to browse their extensive catalog.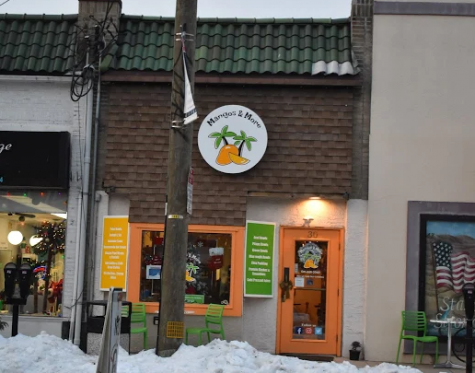 6. Mangoes and More: 30 Brookline Blvd
Selling acai bowls, veggie wraps, and every smoothie flavor under the sun, this new Havertown eaterie is a great place for all the health-food fanatics who want a little tropical flavor. Make sure to check out the "Mangos and More" Facebook page and stop by mangosandmore.com to see a full menu, peruse some healthy tips, and make an online order.