Take a Look Back at a Historic 2020
2020 will always be remembered for the COVID-19 pandemic that changed the lives of countless people. With so many major events every month, it is easy to forget the moments from the beginning of this seemingly everlasting year. Scroll through the timeline and recall events from each turbulent month of 2020.
January
January 2- New South Wales calls the 3rd State of Emergency in regards to the wildfires. 
January 3- A U.S. drone strike kills Maj. Gen. Qasem Soleimani, Iranian security and intelligence commander. 
January 8- Meghan Markle and Prince Harry step down from royal duties. The same day, a Ukrainian flight crashes killing 176 people. 
January 16- The impeachment trial of President Donald Trump begins in the Senate. 
January 26- NBA legend Kobe Bryant dies in a helicopter crash along with his daughter Gianna and 7 others. That night, Billie Eilish wins 5 major Grammys. 
January 30- WHO declares COVID-19 a public health emergency of international concern. 
January 31- The U.K. withdraws from the European Union making Brexit a reality. 
February
February 5- Trump is acquitted by the Senate on articles of impeachment.
February 6- Christina Koch completes the longest continuous spaceflight by a woman. 
February 10- Parasite is the first international film to win the Oscar for Best Picture. 
February 24- Harvey Winestein is found guilty of rape. 
March
March 3- Widespread tornadoes in Tennessee kill 25 people. 
March 8- Italy places 16 million people in quarantine. 
March 11- Tom Hanks and Rita Wilson report testing positive for COVID-19. The same day, the NBA cancels the basketball season.
March 13- Breonna Taylor is shot and killed. 
March 19- Gal Gadot and other stars sing a cover of "Imagine" by John Lennon as an inspirational message during the pandemic. 
March 20- Tiger King comes out on Netflix, prompting a national obsession.  
March 24- The 2020 Summer Olympics are rescheduled. 
March 29- John Krasinski posts the first video of "Some Good News" on YouTube. 
April
April 1- Wimbledon is cancelled for the first time since World War II. 
April 8- Bernie Sanders drops out of the 2020 presidential race. 
April 12- A storm produces 40 tornados from Texas to South Carolina, killing 32 people. 
April 18- Canada's worst mass shooting kills 18 people. 
April 19- One World: Together at Home Concert is broadcasted to support those affected by the pandemic and frontline workers. 
April 28- U.S. Department of Defense releases possible UFO footage.  
May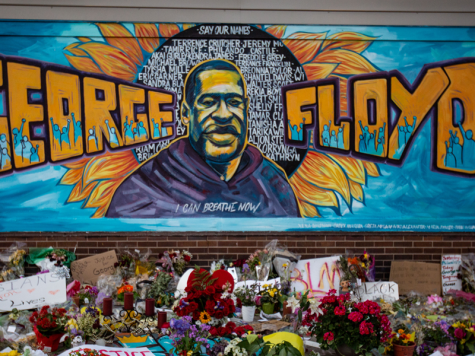 May 1- Canada bans 1,500 types of assault weapons after the Nova Scotia shooting. 
May 5- The footage of Ahmaud Arbery's death is released. 
May 9- Little Richard, a rock and roll pioneer, dies at 87. 
May 25- George Floyd is killed which prompts nationwide protests. 
May 26- Costa Rica becomes the first Central American country to legalize same-sex marriage. 
May 28- Minnesota's governor declares a state of emergency and employs the National Guard in response to protests. 
June
June 6- J.K. Rowling posts a transphobic tweet which leads to an uproar amongst Harry Potter fans and actors. 
June 15- The Supreme Court rules that gay and trans workers cannot be discriminated against in the workplace. 
Jun 20- Trump's campaign states that 1 million people registered for the Tulsa rally, but only 6,200 people show up. Teens on TikTok claim responsibility for the inflated predicted numbers. 
June 28- 50 years since the first Gay Pride Parade. 
July
July 6- NFL quarterback Patrick Mahomes agrees to a $503 million contract which is the largest contract for an athlete in sports history. 
July 7- The first NBA teams arrive at the "bubble" in Orlando where the season is set to resume. 
July 13- Naya Riveria's body is found. 
July 17- Congressman and Civil Rights leader John Lewis dies at 80. 
July 30- NASA launches Perseverance rover to Mars. 
August
August 4- The Beirut explosion kills over 200 people and injures over 6,000 people. 
August 17- University of North Carolina at Chapel Hill is the first U.S. college to send students home and go online after COVID-19 cases are detected. 
August 18-California declares a state of emergency for wildfires. 
August 28- Black Panther star Chadwick Bosman dies at 42. 
September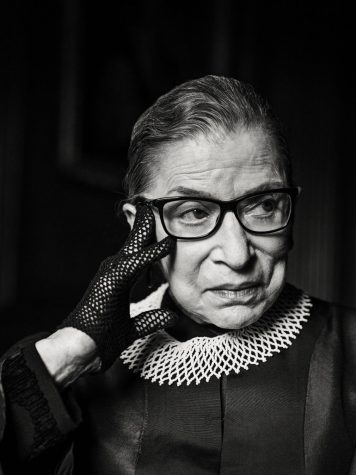 September 3- The Phillies retire Dick Allen's #15 on the 57th memorial of his MLB debut. 
September 6- #1 World tennis player Novak Djokovic is disqualified after hitting a ball in anger, accidentally hitting a line judge in the throat. 
September 6- Los Angeles reports its highest ever temperature of 121℉. 
September 10- Oregon wildfires cause 500,000 people to be put under an evacuation alert. 
Septemberer 18- Supreme Court Justice Ruth Bader Ginsberg dies at 87, the same day as Rosh Hashanah which is the beginning of the Jewish New Year. 
September 24- Trump nominates Amy Coney Barrett to fill the vacancy in the Supreme Court.
September 27- Houston confirms that the water in Lake Jackson has a brain-eating amoeba. 
October
October 2- Trump announces he tested positive for COVID-19. 
October 6- The music community mourns the deaths of Eddie Van Halen, an iconic Rock guitarist, and Johnny Nash, a reggae and pop singer. 
October 26- Walter Wallace Jr. is shot which prompts protests and curfews in Philadelphia. 
October 27- Amy Coney Barrett is confirmed to the Supreme Court. 
November
November 2- Johnny Depp loses libel case which leads to him leaving Fantastic Beasts.
November 3- The 2020 presidential election takes place, leading to days of ballot counting. 
November 8- Jeopardy! host Alex Trebek dies. The same day, the Trump campaign holds a press conference at Four Seasons Total Landscaping in Philadelphia. 
November 13- Harry Styles becomes the first solo male cover star for U.S. Vogue. 
November 18- The first monolith is discovered in Utah.  
December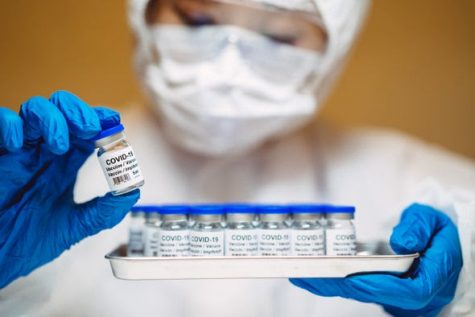 December 1- Elliot Page, the Umbrella Academy and Juno star, comes out as trans.
December 11- The FDA authorizes the Pfizer/BioNTech vaccine for emergency use.
December 13- Russia is suspected to have been behind the cyberattacks on the U.S. government and private companies since the spring.  
December 14- The Electoral College confirms Joe Biden and Kamala Harris's win as the next president and vice-president of the U.S. 
December 16- A major snowstorm in the northeastern United States breaks records. 
December 18- The FDA authorizes the Moderna vaccine for emergency use. 
December 25- On Christmas Day, a bomb causes an explosion in Nashville, injuring 3 people and damaging over 40 buildings. 
December 27- Trump signs a $2.3 trillion COVID-19 relief bill. 
December 31- The U.S. COVID-19 death toll approaches 350,000 as 2020 comes to an end.
The start of 2021 signifies hope for a new beginning as vaccines will be distributed to more people. However, despite the optimism for the new year, the country must not forget the lives of those lost to COVID-19 and police brutality. 2021 is an opportunity for the world to not only repair the damage of this past year but also seek to make positive changes for society moving forward.