Haverford Faculty and Staff are Psyched for the Super Bowl
Today, Sunday, February 12, the Philadelphia Eagles will play the Kansas City Chiefs at State Farm Stadium in Arizona. Both teams are No. 1 seeds in their respective conferences, and 14-3, so the big game is set to be a close one. The Chiefs will be a tough team to beat, with quarterback Patrick Mahomes, tight end Travis Kelce, and interior defensive lineman Chris Jones, but Philly is eager for a second Super Bowl title. Haverford faculty, staff, and students are eager for the same.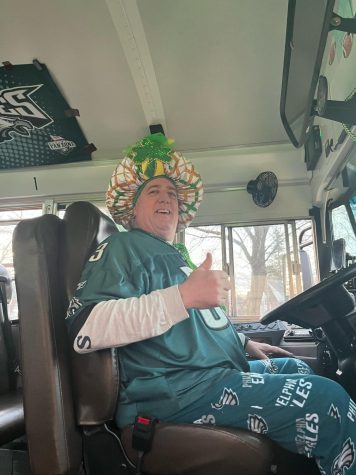 Throughout the past few weeks, the PA system has been busy. Haverford students heard 'Fly, Eagles Fly' more than 20 times this week, with featured performances from Haverford's Chamber Choir, YouTube versions with questionable audio quality, and a presentation from Mr. Fein's ukulele class that will rival Rihanna's Halftime show. And, one mustn't forget about the taxidermist eagle that welcomes students with open wings in the front lobby.
The Eagles' first Super Bowl win in 2018 was a momentous occasion for Philadelphia. Now that they are making another appearance, Haverford faculty and staff are riding on a wave of ambition.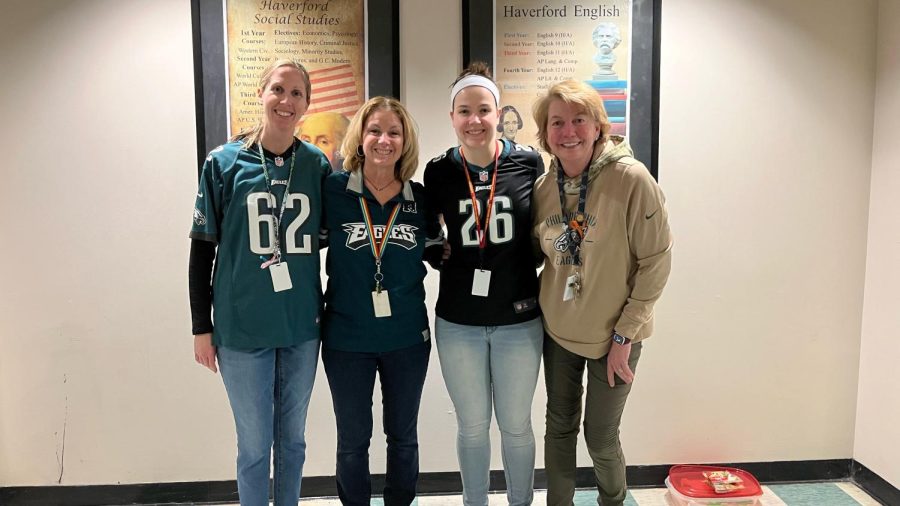 The Fordian asked Haverford High School staff what it feels like to be in Philly right now.
"It's great!" said administrator John Beradoni. "I mean, going from the Phillies World Series run to the Eagles to the Sixers having a great season…I never got this when I was a kid, so it's nice to have it now… It's really cool to have them all winning." English teacher, Sarah Crispin, added, "In the parking lot at Wawa this morning people were just saying 'Go Birds' and it's fun. It's really fun."
Philadelphia football is about camaraderie and spending time with family and friends. Fans also bring some interesting traditions and superstitions. "We have to wear the same clothes that we wore the previous game that [the Eagles] won, so we're all going to be in the exact same clothes. And only the people that were at that game's party are allowed at this one" said Crispin.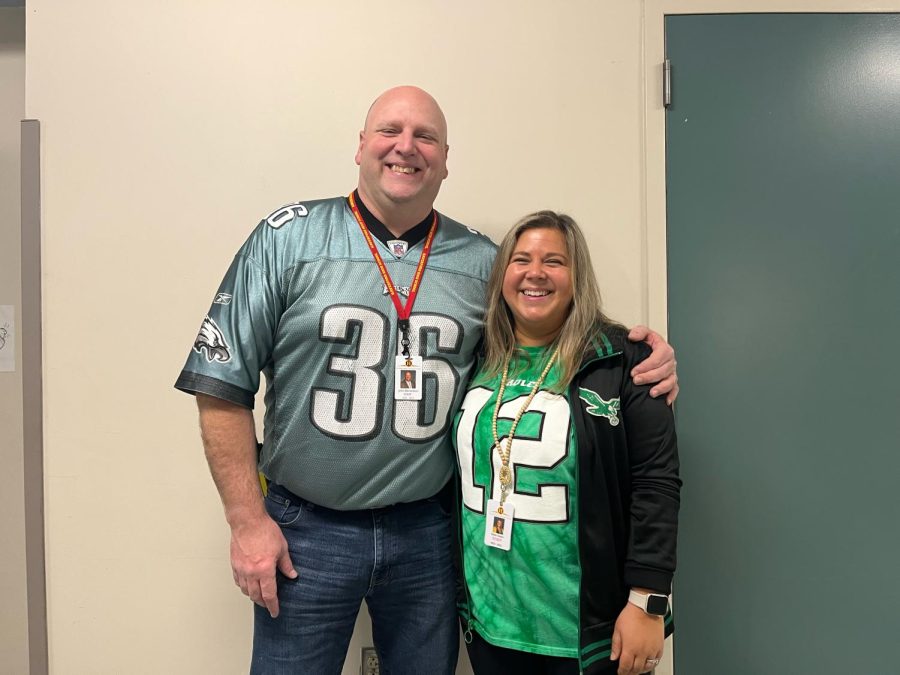 When The Fordian asked staff members who they thought were going to win, the answer was clear: "Eagles all the way!"
So tonight, at 6:30, get some snacks, find some friends, turn the TV on and watch our birds fly their way to victory.