Boys' Soccer takes first district playoff game 4-0
On October 26, the Haverford Boys' Varsity soccer team shut out Norristown 4-0 at A.G. Cornog Stadium; this was the Fords' first home district playoff game in 20 years. The game capped a strong season for the team that won 13 games and were ranked 10th in PIAA District I. 
Junior midfielder Sean Boyle (8) scored half of the goals with both assists coming from Junior Googie Seidman (3). Boyle, who has been playing soccer for 12 years, used all of his experience, power, and precision to score. Playing with pride, Boyle finished the season with 21 goals, trying the single-season record for the Fords.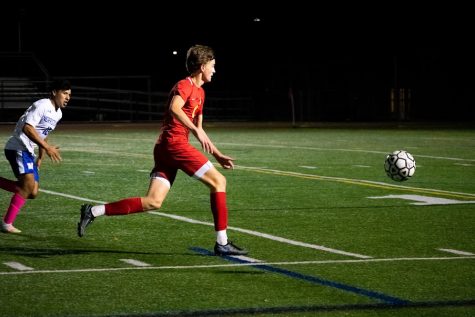 Seniors Pat O'Neill (4) and Mason Baylis (25) contributed to the game by scoring two goals within the last minute of the first half to put the team up 3-0 going into halftime. "I was feeling confident right off the bat," said O´Neill, "I knew we had a lot of energy together as a team, and I knew that would carry us to a win." O'Neill's positive attitude and sportsmanship not only brought out the best in the team but also showed how well they worked together.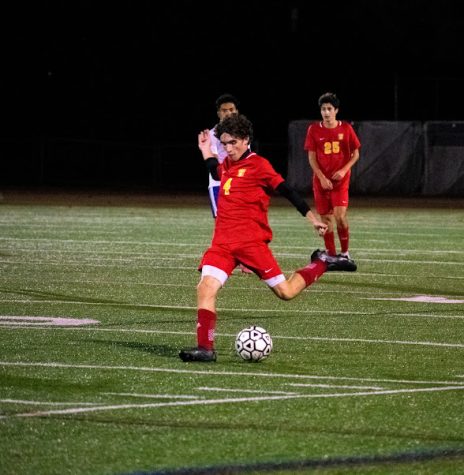 Positivity isn't the only thing that makes a great game. "I am so proud of this team, and am truly grateful for everything they have put into this. . . I didn't want any regrets, and I am so proud that I don't have any," said Baylis. Throughout this match, one could hear the crowd's ecstatic cheers for Baylis during his standing tackles. His speed and peripheral vision aided him throughout the game.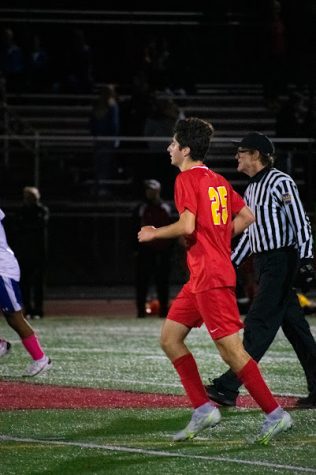 On October 28th, the boys visited 7th seed North Penn High School for their second playoff game. They were up 2-1 at halftime, but North Penn pushed back and brought the score to a tie at 2-2 with 20 minutes remaining. In the last 26 seconds, North Penn scored, ending the game 3-2 with a Haverford loss. Despite this disappointing final game, the graduating seniors were grateful for their outstanding season, bonding and experiencing the best and the worst together as a team.