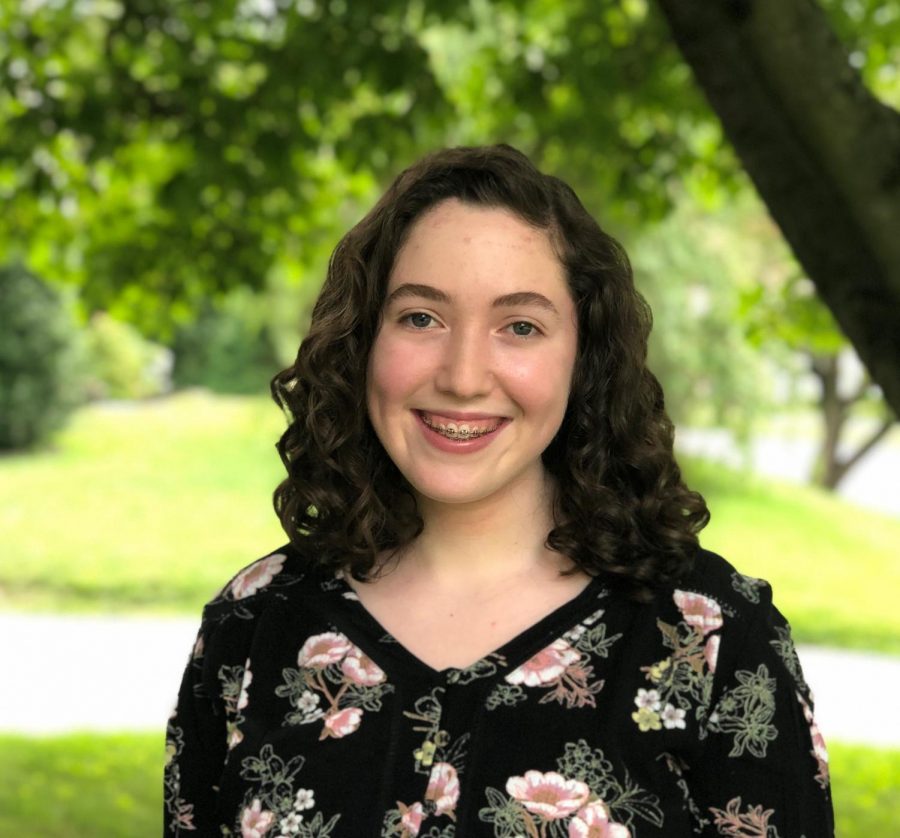 Elizabeth Wolfe, a junior at Haverford High School, is the Editor-in-Chief of
The Fordian.
Elizabeth enjoys conducting interviews and reporting on events around the school and community. Her passion for journalism has inspired her to want to pursue a career as a foreign correspondent. When not writing and editing for
The Fordian
, Elizabeth participates in band and chorus, in addition to ballet outside of school.
Elizabeth Wolfe, Editor-In-Chief
Jan 03, 2021

Take a Look Back at a Historic 2020

(Story)

Dec 10, 2020

Hanukkah: The Festival of Lights and Traditions

(Story/Media)

Nov 09, 2020

Joe Biden Wins 2020 Presidential Election

(Story)

Nov 05, 2020

HHS Drama Club's "Not-So-Scary" Trunk-or-Treat

(Story/Media)

Sep 04, 2020

Virtual Learning: A Historic First Week at Haverford

(Story/Media)

Apr 25, 2020

COVID-19's Environmental Impact

(Story)

Apr 05, 2020

Havertown's Best Pizzerias

(Story)

Jan 23, 2020

It's That Time of the Month: The Stigma Surrounding Menstruation

(Story)

Jan 17, 2020

Songs to Hear All Winter Long

(Story)

Jan 02, 2020

Welcome to 2020: What Are Your New Year's Resolutions?

(Story)

Dec 19, 2019

Haverford Drama Club Performs Musical Medleys at Winter Showcase

(Story)

Nov 12, 2019

School Bus Overflows With Diapers

(Story)

Nov 12, 2019

Haverford's Halloween Spirit Emanates at Annual Carnival

(Story)

Oct 24, 2019

Breezy Weather Calls For Fall Delicacies

(Story)

Oct 03, 2019

Delectable Breakfast at The Hearth

(Story)

Mar 22, 2019

Pit Orchestra and Tech Crew's High-Caliber Contributions to "Cinderella"

(Story)

Feb 18, 2019

Chorus Students Serenade Peers and Teachers on Valentine's Day

(Story)