Havertown's Best Pizzerias
When walking through the busy suburban streets, Havertownians can choose between no fewer than six pizza shops to satisfy their hunger. Each restaurant offers its creative take on the classic slice, in addition to its own individual atmosphere. Havertown's many pizza places are an integral part of high school culture. Debates have been raging over which reigns supreme. The disagreements between Tony Roni's, Sam's Boardwalk, and Cenzo's will be settled in this article.
Upon entering Tony Roni's on the corner of Eagle Road and Lawrence Road, one is met with a well-lit, modern atmosphere. The spacious environment is perfect for families and large groups as there is a wide assortment of tables and booths to choose from. A slice of plain pizza costs $2.75, which is higher than other competing businesses. The thin-crust pizza overall had a good flavor. However, it turned out to be flimsy due to excess grease and oil. In general, Tony Roni's pizza would appeal to a demographic that enjoys a family-friendly environment with flavorful pizza.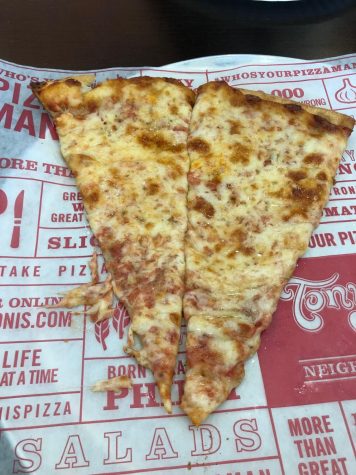 Sam's Boardwalk Pizza is located on Brookline Blvd. and is one of Havertown's recent additions. The pizza is distinguished from all other types sold in the area because it is embellished with circular sauce swirls. The grease level is far more balanced, making the pizza firm and able to hold its form well. In addition, the atmosphere is far more mature, with small, round tables and beers lining the walls. As a result, Sam's is less family-friendly and better suited for small groups. Overall, this is a location perfect for groups of high schoolers and adults who enjoy late-night pizza.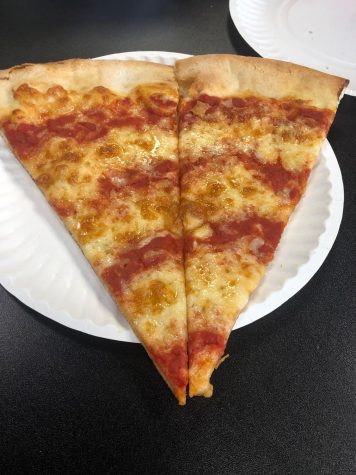 Cenzo's is the classic after-school spot for all of Havertown's students. This timeless pizza place has an afterschool special that includes one slice of pizza and a medium soda for only $3.00. Cenzo's has remained a favorite because of its proximity to the middle and high schools as well as its delicious slice. Cenzo's pizza is firm, not very greasy, and has a sweet sauce. Therefore, it is satisfactory and enjoyable for its consumers. The seating is strictly booth-seating, which is perfect sitting with friends. Generally, Cenzo's has a perfect location in addition to universally enjoyed pizza.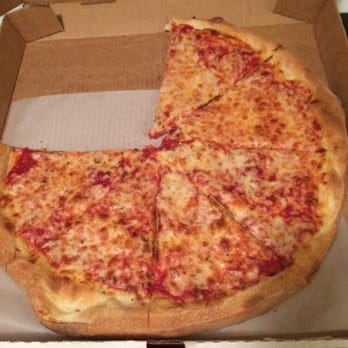 Pizza is a central food in the culture of Havertown. This beloved meal or snack is eaten by many people who each have a favorite location to purchase it. For a long time, there has been debate over which pizza shop provides the best quality food and service. In our opinion, Cenzo's, which is found in the epicenter of Havertown on Darby Road, has proved itself to be the most widely acclaimed slice of pizza. 
While everyone continues their quarantine during this unprecedented time, they should consider taking breaks from their home-cooked meals and order from their local pizza shops. Comment your recommendations of delectable pizza options below this article or on The Fordian's Instagram page, @hhsfordian.