Delectable Breakfast at The Hearth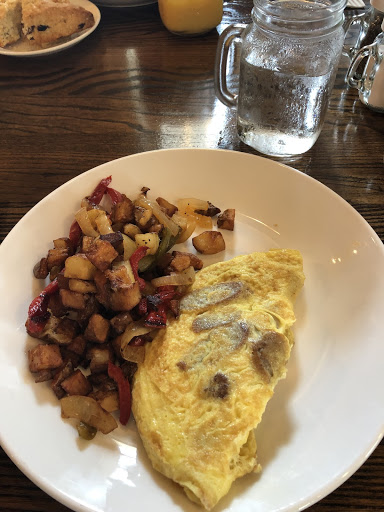 On a bustling Sunday morning, we walked into one of Havertown's newest breakfast and lunch eateries with the rest of the morning crowd. The Hearth, conveniently located on Darby Road next to Haverford Middle School, captures the area's Irish spirit as it serves classic Irish dishes. 
We were greeted at the entrance, which was replete with Irish candy, and seated immediately in the indoor dining area. The modern rustic interior, with large barn doors, flowers, and candles, gave the restaurant a welcoming and homey feel. With the beginning of fall approaching, pumpkins decorated the fireplace in the spirit of the season. Although comfortable, the room was quite loud due to the Sunday morning brunch chatter.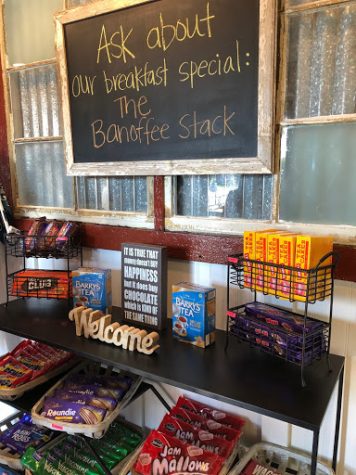 A personable, accommodating waitress promptly came to take our drink orders and left us to review the menu. After careful consideration, we ordered Eggs Benedict Florentine and an Irish Omelette (chosen in order to discover what bangers and rashers are), both of which came with a side of home fries. Our food took a while to arrive, but we were offered free raisin scones that were moist and tasty with the complement of Irish butter.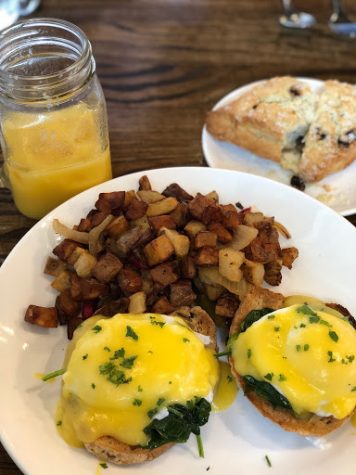 The portions of the dishes made for a filling and enjoyable meal. The home fries were piled with roasted onions and peppers, making them a unique addition to our meals. We discovered that Irish rashers and bangers are thick bacon and sausages, respectively. The toast that was supposed to come with the omelette never arrived though. 
Nonetheless, our meals were very delicious, which paired with the lovely interior and friendly staff, made for a nice experience at The Hearth. We would recommend The Hearth as a top-notch restaurant for a leisurely Sunday morning with friends or family.