Countdown to the AP Art show: Sophia Khan
At school events and in various activities, Sophia Khan is always seen with her camera capturing life at school. She uses her photography and graphic design skills to participate in many clubs including The Fordian, Greystones, and Haverford Sports Media.
"I don't know what freshman me would think of all the work I do for the school now." said Khan. "And it wasn't so much out of school spirit. . . it forces me to create and to take pictures and keep learning, and then it forces me to work with other creative people."
Even though Khan is often seen photographing different activities at school, her AP Art Sustained Investigation looks into a much more personal aspect of students' lives.
"It's how ADHD affects students," said Khan. She incorporates this message into art through "personal experience and also trying to draw from friends who I know who have ADHD. . .and how that benefits them or is a struggle in school."
A piece that Khan created for her SI deals with overstimulation, particularly in the lunchroom, as it explores the question 'What aspects of ADHD make school difficult for students with ADHD?'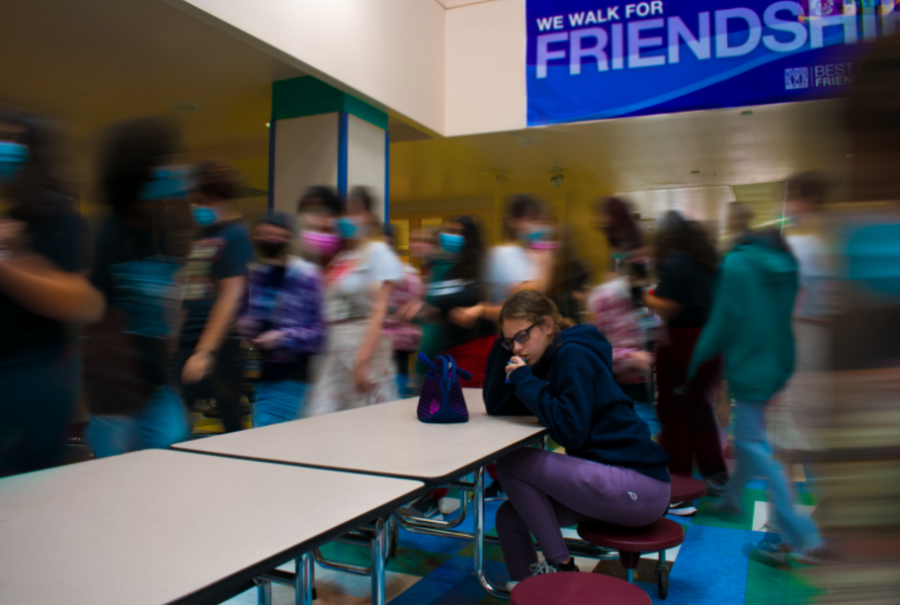 By focusing on ADHD, Khan wanted to bring awareness to this topic in her art. "Besides being disorganized and forgetful, there are other aspects [of ADHD], and there are some positive aspects to it too that people don't realize," said Khan.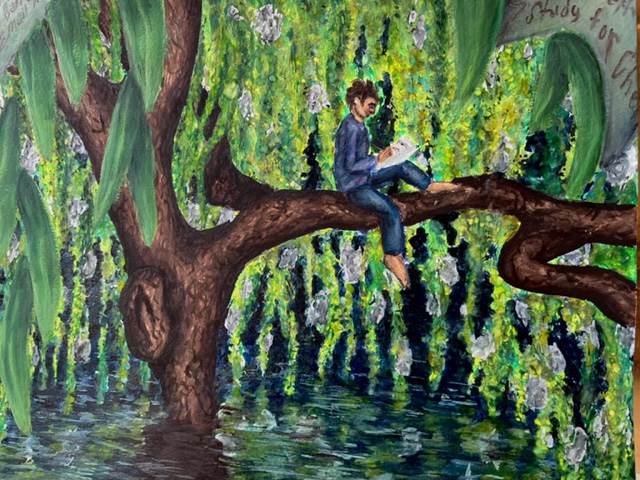 "We had to start moving our pieces in a different direction, so I decided to focus more on positive aspects," said Khan. This piece explores the question 'What are strategies that ADHD students use to help them manage school?' and highlights making lists as a strategy. 
One aspect of AP that Khan enjoys is getting to see how everyone has different interpretations when creating a piece, especially when the class made still lifes and used different colors and styles. In addition, Khan's favorite activity in AP Art was finger painting before winter break. "It was fun just to get to relax because it's a small class. . .you get to know each other," said Khan.