It was a normal race for Haverford's own Kathleen Strohecker when at the half-mile mark, her shoe began to come loose. By the time she was one mile in, she completely lost her shoe to the muddy trail.
Haverford's cross country team took part in a 5K race at Lehigh University on Saturday, September 29th. Strohecker lost her left shoe during the race and continued to run over 2 miles through rocks, mud, sticks and so much more. She showed true perseverance and determination that represented Haverford's strength and grit. The Fordian met with Strohecker to get her thoughts about this extraordinary day.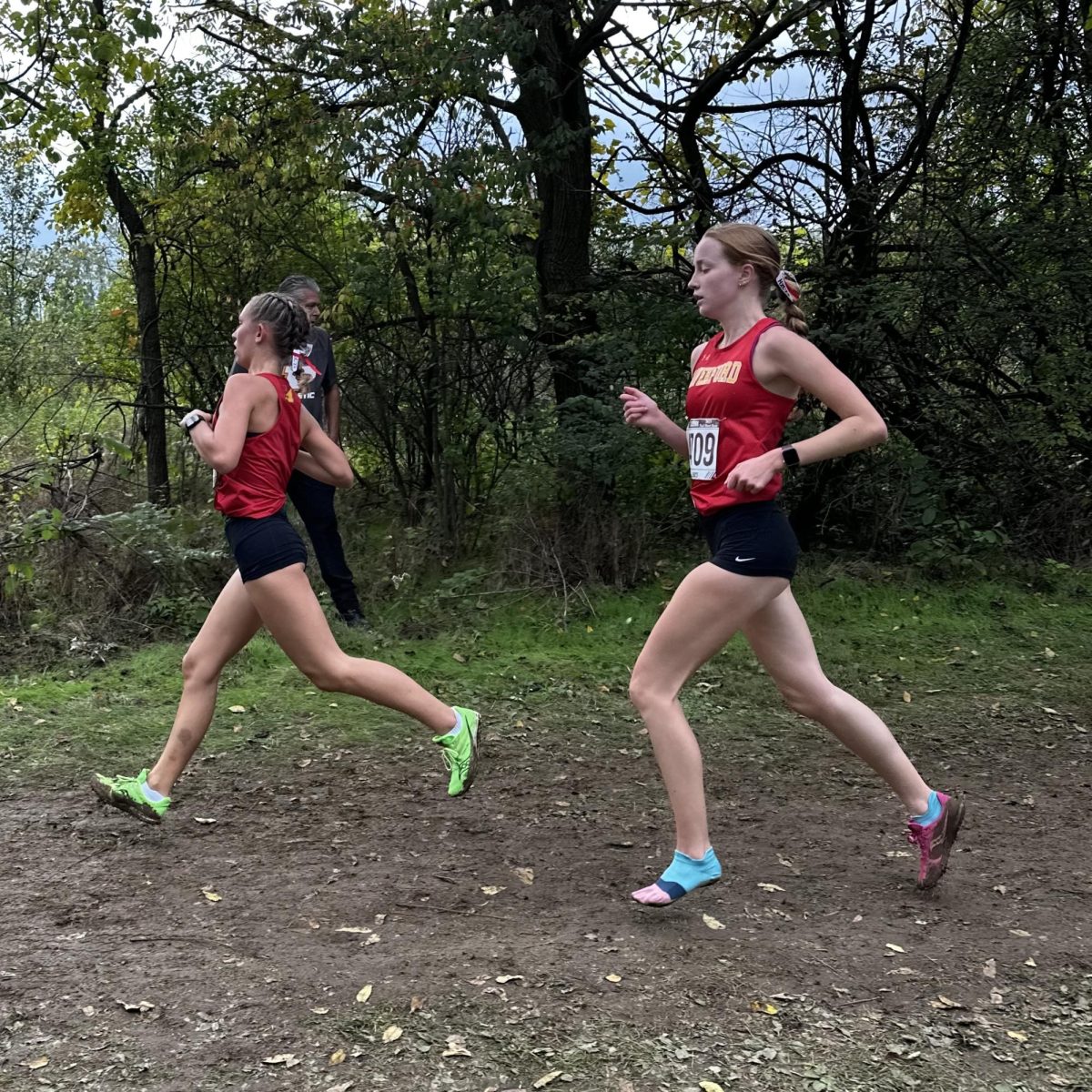 Fordian: How long have you been running cross country?
Strohecker: I have been doing cross country since about 4th grade
Fordian: What do you love most about cross country and track?
Strohecker: The team atmosphere and my teammates
Fordian: What went through your mind when you lost your shoe?
Strohecker: I was thinking "Are you kidding me right now?!" I just couldn't believe that it was happening.
Fordian: How did you feel for the remainder of the race?
Strohecker: Mentally, I was back and forth and I didn't know if I should have stopped, but I was also thinking as long as I finish, who cares if I have one shoe? The mental part of it was the hardest part. I was just trying to get through it.
Fordian: Were you able to retrieve your shoe after the race was over? 
Strohecker: No, I did not get my shoe back, and I had to buy a whole new pair of spikes.  The one I lost was also brand new.
Fordian: What else can you say about this experience?
Strohecker: It was super muddy, so everyone's shoes were a mess and my sock was destroyed. There were also a lot of rocks and sticks and at certain times it was painful, but I think I learned a lot and I am proud of myself for finishing the race.