Fords Carry A Shutout Against Panthers in a Major Upset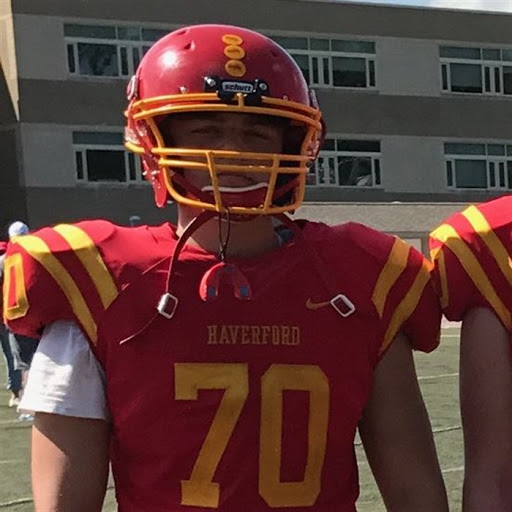 HAVERTOWN, Pa.– Haverford High School's football team brought a shutout against the Strath Haven Panthers with a 24-0 win on Haverford's home turf, A.G. Cornog Field, on September 20, 2019.  
It was an impressive performance by Haverford's offense in the first half. After a lackluster performance by the offense in the first two weeks of the season, for the third week in a row, the Fords put up three touchdowns by the end of the third quarter. In an unorthodox fashion, Coach Joseph Gallagher – better known as "Coach Gal" – spread his offensive attack with four wideouts. This opened up running lanes for halfback Chasen Wint and quarterback Trey Blair to capitalize on. Blair got the scoring started in the first quarter on a zone-read quarterback-keeper for 74 yards, finding an opening and outrunning the whole Strath Haven secondary down the sideline.
"We really needed that play. We were 2-2 and they were 4-0," the prospective University of Buffalo student said, following the game. Blair was not the only one who felt the implications and a shift of momentum on that play. 
On the sidelines, the student section and band were very much a part of the game. The energy was felt by both parties. A distinguished band member, senior Jake Runk, returns to these games each week to "do something fun with the band." In a sea of red on the bleachers, senior Tim Brown, proclaimed he "enjoyed coming [to Haverford football games] so much." This goes to show the amount of pride and commitment Haverford students have to their school.
Within the depth of the roster, the win was also a personal victory for several seniors. "It feels good. I've been waiting forever to start and get in, which is awesome, " linebacker Dean Ranlof said. After swinging on varsity last year, Ranlof finally got the ability to show himself under the Friday night lights. Throughout the game, the senior made his presence known on the front seven. It was a stellar performance by Ranlof and the defense. They carried a shutout on the high-flying Strath Haven offense, which averaged 50 points per game in 3 out of the last four games. At the end of the day, as Coach Gal put it, "[This win] felt great."