16-year-old singing sensation Lorde stuns with "Pure Heroine"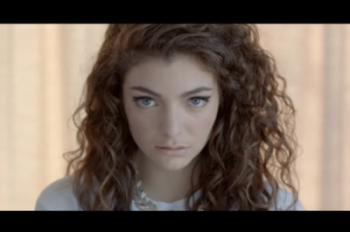 "You know, she's only sixteen!" is the common reaction when the pop hit  "Royals" comes on the radio. Not many would guess that Ella Maria Lani Yelich-O'Connor, AKA Lorde, is a young teenager. Her mature voice resembles her contemporaries Lana Del Rey or Florence Welch, who are both much older than Lorde.
Lorde's album, Pure Heroine, although very mature in sound, truly encompasses the attitude of an angst-ridden teenager, allowing the music to be completely relatable to high schoolers. The album falls under the "dark" indie pop genre. Fans of the aforementioned Lana Del Rey and Marina and the Diamonds might enjoy Lorde's music. Her lyrics, although at times arrogant, are quite perceptive and very empathetic to teenagers.
Lorde's way with lyrics could be attributed to her reading choices: literary giants such as Kurt Vonnegut and Raymond Carver were familiar to Lorde by the age of twelve. She credits her amazing song-writing abilities to another of her inspirations, short-story writer Tobias Wolff. Harmonies make the album extra special, adding depth and musical interest to songs such as "Love Club," "Team," and "Glory and Gore."
Each song in Pure Heroine is similar to the next: similar theme, mood, and rhythm. Although this might make the album as a whole slightly repetitive, each song alone is a testament to the sixteen-year-old popstar's success.
Leave a Comment