Virtual Quality Time During the Holidays
As we enter the ninth month of life in a pandemic, many of us remain disappointed at the inability to spend time with friends and family. This disappointment is especially notable during the holiday season, a time usually spent shopping, watching holiday movies, and reminiscing in the company of loved ones. Although not a perfect replacement, platforms for streaming services now allow people to virtually watch TV shows and movies together, thus recreating some of the fun of the holiday season. Such services include Teleparty for Netflix and Watch Party for Disney Plus.
Teleparty 
The remarkably popular service Teleparty, formerly known as Netflix Party, is accessible as soon as a user downloads the chrome extension. Once you have the extension installed,  sign into Netflix and click on whatever movie or TV show you would like to watch. Once you are in the video player, simply pause the video, click the Teleparty button in your toolbar, copy the link provided, and share it with those with whom you would like to watch.  After your friends click the link, you are fully set for an enjoyable viewing experience! 
Recommended Holiday Movies on Netflix (Which can be watched with others via Teleparty)
How the Grinch Stole Christmas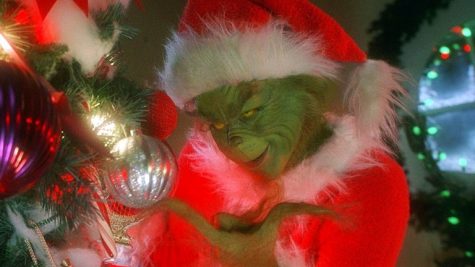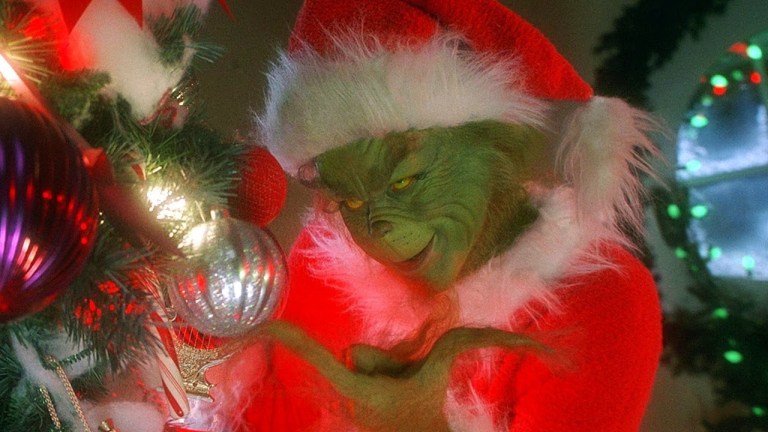 The 2000 Christmas cult classic based on the Dr. Seuss book of the same name stars Jim Carrey as the Grinch who, along with his reluctant dog Max, attempts to ruin Christmas for the civilians of a nearby town, Whoville. His plans are quickly ruined upon his arrival to the town when he meets the sweet and inquisitive Cindy Lou Who. 
Klaus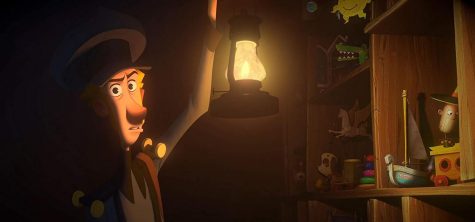 This critically acclaimed and Academy Award-nominated 2019 film tells the story of a man named Jesper who has proven himself to be the worst postman in his academy. Due to this fact, Jesper is stationed in a frozen town with a lack of mail. After nearly giving up hope, Jesper finds himself in the company of the one-and-only Santa Claus.
Watch Party for Disney Plus
Similar to Teleparty, Watch Party for Disney Plus is accessible as a chrome browser extension. Once the extension is installed, sign into Disney Plus and select whatever movie or TV show you would like to watch. Once you are on the video player, pause the video and click on the "DP" symbol in your toolbar. Click on "Create a Party" and follow the directions as described. Once you have created the party, a link will be provided which you can send to whomever you want to watch your movie or TV show with. Clicking the link will allow you and your friends to watch it together. While watching, you have access to restrict anyone's ability to pause the movie, preventing any annoyances that a shared screen may cause. 
Recommended Holiday Movies on Disney Plus (Which can be watched with others via Watch Party)

1 and 2. Home Alone 1 and 2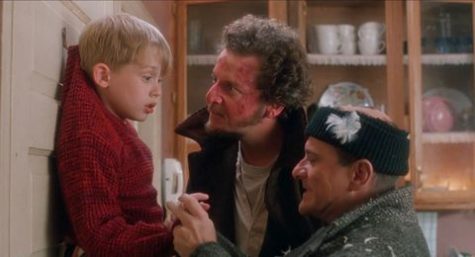 These two holiday classics follow 8-year-old Kevin McCallister and his family's inability to recognize Kevin's absence on family trips. In the first movie, Kevin acts out the night before the family's planned trip to Paris for the holiday season, making his mother force him to sleep in the attic as punishment. This unfortunate sleeping arrangement as well as a power outage causes the family to oversleep, ultimately leading to Kevin being left behind. Although Kevin is initially ecstatic, two burglars who attempt to break into his home spoil his fun, which causes him to fight back. The second movie follows the same formula, with Kevin accidentally being separated from his family and eventually taking revenge on the burglars. 
Overall, the addition of these "watch party" features to many streaming services has been incredibly useful in spending time with friends and family during a time of social distancing. Beyond the necessity of social distancing during the pandemic, these features also allow people to watch movies/TV with friends or family who live too far away to visit. Whether in a pandemic or not, the ability to connect with friends or family from a distance is one that is always welcome.