Class of 2020 Seniors Post-Graduate Plans
Hello, Class of 2020! You made it! 
You were born around 9/11, and now, you are graduating amidst a global pandemic. During these unprecedented times, we would like to celebrate some of the wonderful seniors of Haverford High School and learn about their post-graduate plans.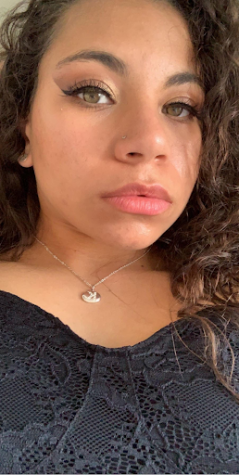 Kyaira Mitchell will attend Delaware County Community College in the fall, after which she will attend the Maryland Institute College of the Arts in the spring of 2021. She has been taking AP Art for two years now, and her focus is to raise awareness on issues such as the LGBTQ+ community and representation for all ethnic backgrounds. Everyone can check out her masterpieces on the official AP art show website. After high school, Kyaira plans to study costume design for entertainment in Baltimore and work for Disney afterward. She says, "I really just want to work hard towards a great career that can get me far and that I'll enjoy." Kyaira has produced pieces of art work, taken college courses, and dedicated her free time to college planning during the virus stay-at-home order. "I really wanted a college that would care about me after I left and didn't simply teach me what I wanted to know. I wanted one that could help me find a good starting job for the career I want to pursue, as well as a campus that was in the heart of the city."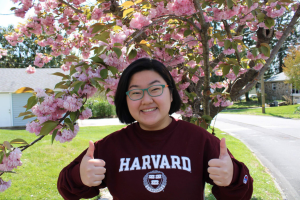 "Today, not tomorrow"- POTUS 2048. June Kim Park will be attending Harvard in the fall of 2020 as a Government major with a concentration in Political Science. June is determined to study in a challenging, but fulfilling environment, surrounded by diverse peers at Harvard. In addition, she is particularly interested in studying political representation and participation while being involved with civic engagement; luckily, Harvard offers one of the best campuses to do both. Although senior year has been cut short, June has been looking at the bigger picture in terms of wrapping up her high school experience. She hopes to work hard to recreate many of the senior experiences, like graduation, as best as possible. Under these strange times, June says, "Right now, I want to do my best to support the healthcare and essential workers fighting COVID-19 on the front lines and protect vulnerable populations in our community by social distancing and using common sense." As a role model for future students who will become rising seniors, June spreads the message of starting a new chapter of her life and making a positive impact on the world.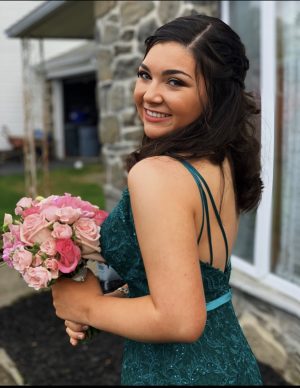 Marissa Gillespie will be attending Penn State University in the fall of 2020, majoring in Psychology. After four lively years at Haverford High School, Marissa has high hopes for what the next few years will bring. Though the timing feels surreal, Marissa keeps her head up high and is focusing on her new college mindset. Feeling right at home, she plans to live in a dorm to gain a sense of independence. Marissa seeks to be the voice of her actions through clubs such as Speech & Debate and the Constitution Club Law Review, for which she is a student leader. Eager to start college, Marissa adds this advice for the Class of 2020: "Although the end to our high school years was a little different than what we had always envisioned, I know the Class of 2020 will come out more resilient than ever. This is just the beginning for us!"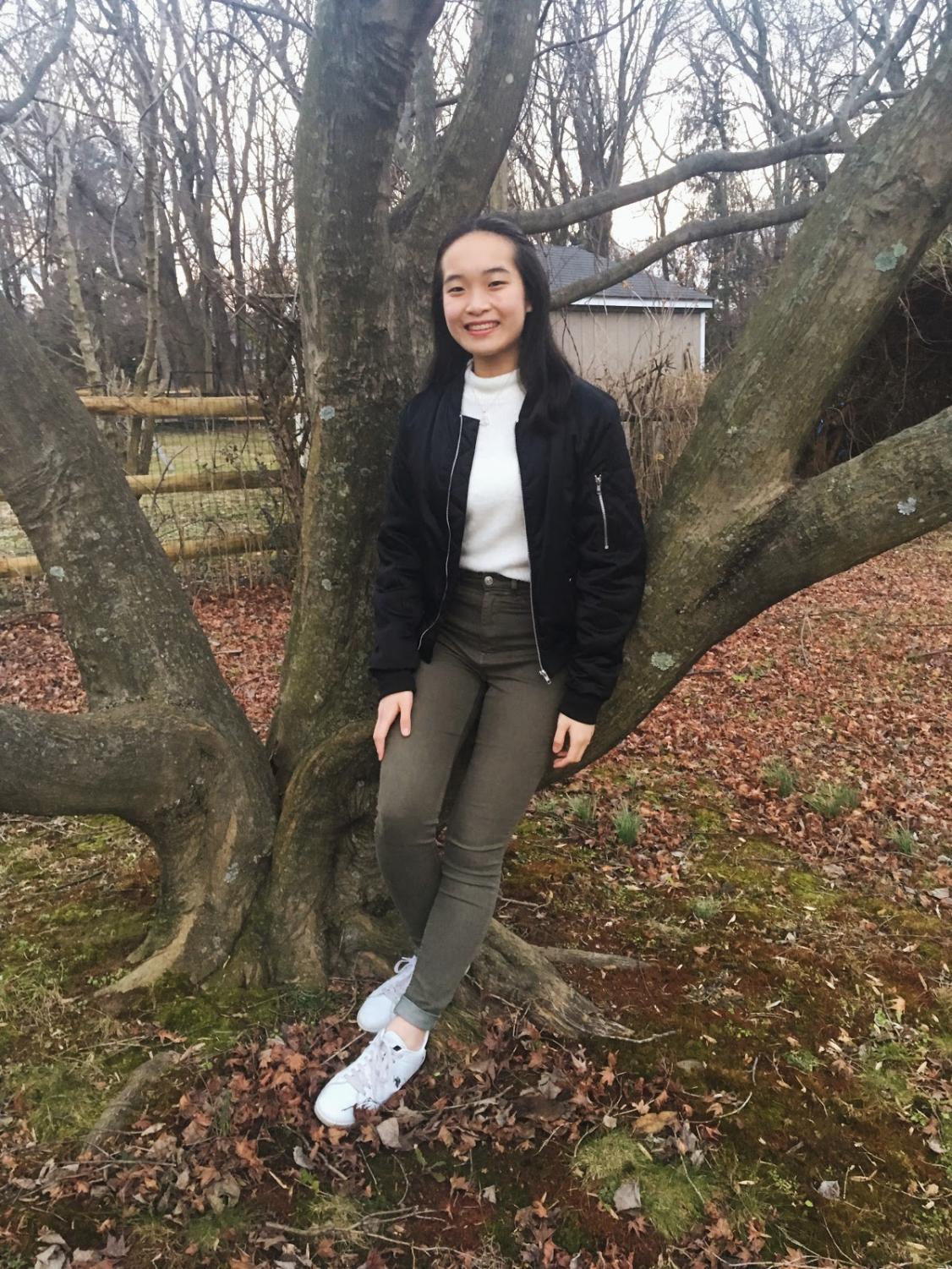 Gina Ngo, the Editor-in-Chief of The Fordian, will be attending Villanova University in the fall of 2020 as a Biology major with a possible minor in Global Health. As an active leader at Haverford and its outer community, she is one of twenty-five applicants who was awarded Villanova's Presidential Scholarship, which fully covers all expenses — tuition, room, and board — during her undergraduate education. She seeks to enroll in a university that will provide her with a high-quality education, as well as vast research and study abroad opportunities. During the summer, she looks forward to spending more time on personal growth by playing her violin, practicing martial arts, and studying foreign languages. Considering the surprising events of senior year, Gina says, "The future seems so unpredictable." Regardless of whether she will be on campus grounds or not, she is grateful for virtual learning at home. As she steps into the real world, she tells the Class of 2020, "Always believe in yourself and do not underestimate your ability to achieve your aspirations. Work hard, be compassionate, and stay humble."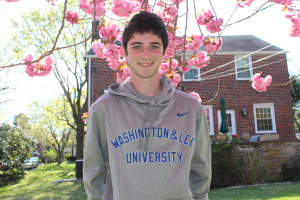 Future track athlete Joshua Fingerhut plans to attend Washington and Lee University in the fall of 2020 to study Economics. Joshua has been awarded a full academic scholarship for room and board. To gain the full college experience, Joshua intends to live in the dorms. Feeling a bit anxious, Joshua is worried about the upcoming cross country season being canceled, but he has high hopes for future seasons. As the year concludes, he says "I'm looking forward to training for cross country and hopefully spending more time with friends if restrictions are lifted." Joshua's final message to the Class of 2020 is, "Think for the future."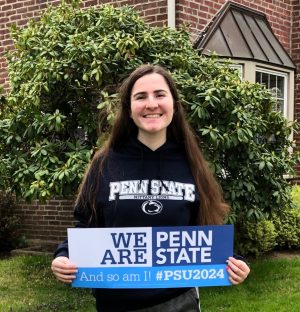 Hope Stylios will attend Penn State University in the fall of 2020. As of yet, she is undecided about her major and plans to explore every subject that interests her, as well as student activities and alumni opportunities. The factors Hope considered when choosing her college were, "the finances, the distance, and the variety of majors offered at the school." As Hope heads to college, a key piece of advice she wants to give to the Class of 2020 is, "Remember to take care of yourself and your happiness, and remember that we don't have to have everything in our lives figured out."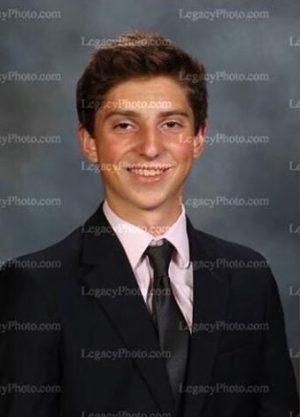 Tennis player Jamie Taglang will be attending George Washington University in D.C. Considering that many post-graduate plans have changed due to Covid-19, Jamie intends to take a gap year before attending GWU. Some of the factors he considered before choosing his college were the location, the programs offered, and the connection he felt while touring the campus. Actively volunteering to register new voters, Jamie has been an advocate of voter participation. After the school year ends, Jamie is looking forward to fishing and golfing with his friends. As a final goodbye to the Class of 2020, Jamie says, "Do what you love."
It's been a wild ride, Class of 2020! We want to thank you for being a part of the Haverford family. Your time here will not go unnoticed as we will miss each and every one of you. You all have made Haverford a little bit brighter with the positive impacts you have made and the kindness you have demonstrated to one another. We know you will all go on to do great things in the world and continue to show how tough Fords can be. Go Fords!