A New Routine: Quarantine Edition
Stay-at-home orders have been in effect while schools have been closed over the last three months. We are making the best out of a bad situation due to the coronavirus, but our lives do not halt simply because we are isolated at home. Students like Kathryn Potts and Jakob Gibson have been staying positive during the pandemic by keeping themselves occupied and breathing in the fresh air outside while following the social distancing guidelines.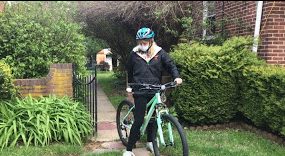 Kathryn Potts, a junior, has been spending her free time on some home crafts and collages. We all know isolation isn't a girl's best friend, but that doesn't mean that it's her only friend. I asked her, "What do you miss most now that you are staying at home, and what do you plan on doing when this is all over?" She said, "I miss seeing my friends everyday for school and I also miss the structure for the day. I plan to hang out with my friends again and also go to the movie theaters and my favorite restaurants."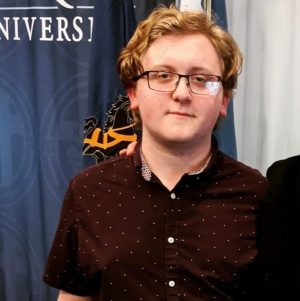 While underclassmen have their equal share in the loss of activities, seniors are receiving the whole package. Jakob Gibson, a soon-to-be college student, was one of the seniors affected by this change. Gibson said, "Being a senior during quarantine is definitely not ideal. It can feel isolating and makes me worry more about my future. For example, I don't know if I will be on campus next fall, nor do I know when I will be able to say goodbye to some of my friends with a hug. Needless to say, not what I expected and not what I wanted." 
For seniors, many plans were cut short. The senior picnic, prom, and graduation are among the most important events we all look forward to before starting our next chapter. Not being able to experience these milestones with our class is a strain for everyone, but we can all hold on to our hope for the future with Gibson's final words to the Class of 2020: "We are going to get through this. It's a bump in the road, not the end of it. Try your best to go with the flow, don't swerve to avoid the bumps."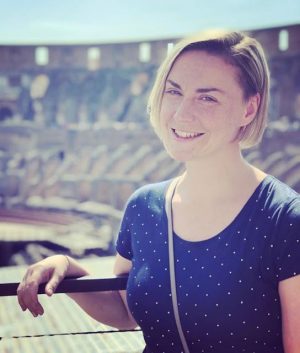 While students have been adjusting to an unconventional form of education, staff members have been working through the quarantine as well. Biology teacher Kimberly Goetz has been helping her students settle into their new learning environment. She said, "Honestly it feels surreal.  My favorite part of being a teacher is getting to see and interact with my students, which now is limited to virtual office hours. The adjustment has been a bit rocky, but I am getting to use more great learning technology resources that I might not have tried with "traditional" schooling." 
As tricky as it is to adapt to a new lifestyle, everyone has the opportunity to explore new hobbies while enjoying old ones. Staying at home has allowed Goetz to spend more time in her garden, read, and do some decluttering. Offering her advice to students, she said, "Your mental and emotional health right now is so important. Find time to do something for yourself that isn't academic. This quarantine can be hard for many different reasons for people and if you're not doing your best right now, that's okay. This won't be forever." 
Stay six feet apart, Haverford High School. And stay safe.