COVID-19's Effect on Small Businesses
Interview With Cenzo's Pizzeria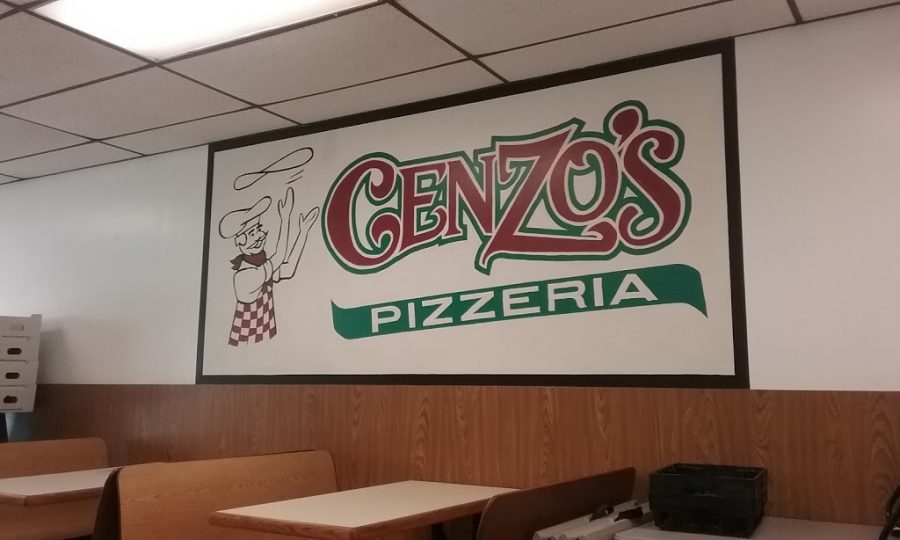 Kathryn Tsukada, Staff
May 21, 2020
Stay-at-home orders following the spread of COVID-19 have had devastating effects on small businesses, with a decrease in customers as well as the complete closure of many businesses. During the first week of stay-at-home orders, the USA saw as much as a 62% decline in the number of hours employees at small businesses were working. In the second week, employees were working 55-60% fewer hours during the week. 
Once these closures took effect, the country saw a decline in employee attendance in small businesses, with the number of employees attending work on Monday, March 16th (the first day of the closure) dropping 18%.  Of course, many businesses deemed 'unessential' have been forced to close following March 16th and will hopefully be able to recover from the forced closure. 
Havertown has its share of small businesses, ranging from restaurants to jewelry stores. As expected, most of these businesses have had to close their doors following the stay-at-home orders, with the exception of restaurants that provide take-out and delivery options. One well-known restaurant among students, Cenzo's Pizzeria, has been able to stay open. Cenzo's owner, Larry Tracanna, has agreed to answer some of my questions regarding the effect that COVID-19 has had on his own business. 
Are you doing more or less business overall?
"We are doing less business overall.  We are less busy day to day and have been closing at 8 p.m. each night."
Are there more people getting take-out or delivery?
 "Most days it's 50/50 pickup or delivery. Then we have a day that consists almost entirely of delivery."
Has it been difficult transitioning to solely take-out/delivery?
"Removing in-house business has no issue at all. Transitioning to everything else involved with being safe during the pandemic has been work, but nothing has been difficult. "
What steps have you taken to make the workplace safer?
"We have been following all mandated decisions on health precautions for essential businesses. We decided to practice the majority of rules like masks, sneeze guards at the counter, and no in-house dining before it became state issued. We also tell all employees there is no way they have to work during the pandemic and they would be welcomed back when conditions improve."
Has there been a difference in employee attendance?
"We have not had any employees who have felt or been sick. Everyone we have at our shop told us they don't feel worried about working. We asked them to be honest. If they didn't practice social distancing, we would prefer they not work. We have not seen a difference."
Has this been a stressful time for you as a business owner?
  "This entire pandemic has been stressful for everyone. People have been out of work. My kids have been out of school, so I do lessons and school work with them and that has been interesting and stressful. Truthfully, I haven't had anyone close to me experience the hardships I've seen others dealing with. I've been very lucky and have nothing to complain about."
As the coronavirus continues to affect the daily lives of Americans, the best we can do is to hope that things will get better soon and that businesses forced to close their doors will be able to recover following the shutdown. Businesses such as Cenzo's Pizzeria are near and dear to many Havertown residents, and it is best that we continue to support them during this troubling time.