Democratic Primary Race Narrows with Super Tuesday Tumult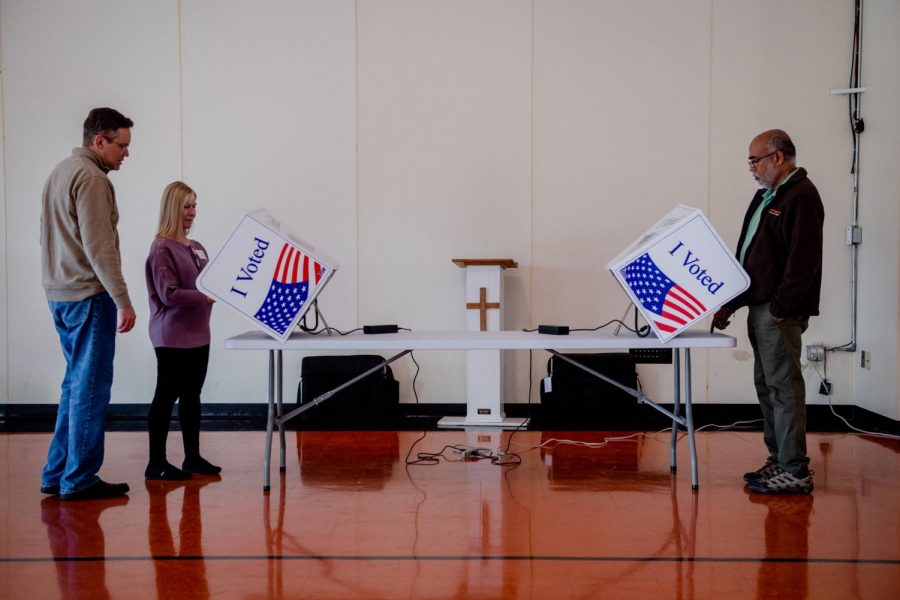 On Super Tuesday, March 3, 2020, the Democratic Primary race took an unexpected turn. As of March 5, 2020, the Democratic field, which began with 29 presidential candidates, had been reduced to just three: Joe Biden, Bernie Sanders, and Tulsi Gabbard.  
Tom Steyer, former Mayor Pete Buttigieg, and Senator Amy Klobuchar all dropped out after poor showings in the South Carolina primary on February 29, with the latter two endorsing Biden. Senator Elizabeth Warren and former Mayor Mike Bloomberg (who also endorsed Biden) both quit the race after failing to win a single state on Super Tuesday. Thus, after Super Tuesday, the race for the Democratic nomination for president narrowed to major candidates Joe Biden and Bernie Sanders, as well as Tulsi Gabbard – the congresswoman from Hawaii – who has only secured two delegates, far short of the 1,991 delegates needed to win the nomination. Yet, as of March 6, she seemed determined to continue as a candidate.
Winning in Texas, Oklahoma, Arkansas, Alabama, Tennessee, North Carolina, Virginia, Massachusetts, and Maine, Biden made a remarkable resurgence on Tuesday after his underperformance in Iowa and New Hampshire in February. Bernie Sanders won a considerably fewer number of states – Nevada, Utah, Colorado, and Vermont – than Biden, but he still claimed the night's biggest prize – California. On the flip side, it was a disastrous night for Elizabeth Warren who won no states, and billionaire Mike Bloomberg who came away with just the delegates from the American Samoa territory. 
The Democrat who wins the nomination will face the difficult task of defeating President Donald Trump in 2020. Trump has a solid supporter base and plenty of donations funneled into his campaign to boot. In the 2016 election, Trump managed to win important battleground states, such as Pennsylvania and Florida. It is evident that he has loyal supporters, who want to ensure him the presidential spot for another term.  
What do students just like you at HHS think? Who will emerge as the Democratic presidential nominee, and will he or she prove strong against the MAGA community? 
Caitlyn Murphy, a senior at Haverford, said, "I support Donald Trump and I think that Bernie Sanders poses the greatest threat against the Trump administration. Bernie's socialist policies will raise our taxes, going against Trump's capitalist mindset." 
"I support Biden's nomination and I think that he definitely is Trump's biggest competitor," said Caelan Boyle, a junior at Haverford. "Bernie is a good candidate. However, I can see how his radical beliefs would not attract people who are unsure who to vote for."