Humans of Haverford: Cross Country Athlete Mike Donnelly
The countless banners that adorn the gymnasium reflect the importance and success of Haverford's sports teams. They also represent the dedicated students, families, and staff, who have spilled blood, sweat, and tears in order to give the school its prestigious athletic reputation. One of the accomplished athletes is senior Mike Donnelly, who has continuously given time and dedication to bring home many cross country medals. Donnelly has spent countless hours training for his sport, and his efforts have earned him five first-place titles this season alone.
It's hard to catch up with Donnelly, but The Fordian managed to convince him to sit down for the following interview:
The Fordian: Why did you start participating in track? When?
Donnelly:  I started running a bit during middle school and found that I was pretty good at it. I found myself as a type of rare breed who was able to have fun while racing in one sense or another. Since it brought me some good experiences, I decided to keep running in high school. After my first cross country season freshman year, sticking with the sport was easy. I made my best friends, found more success, and, being new to Haverford at the time, found a type of home.
The Fordian:  When did you first think that you had a high potential in track?
Donnelly:  Being somebody who has always been fairly ambitious, I felt that from the beginning of high school I could chase lofty goals. I was able to feel this way because I had a great group of guys around me to train with and compete with, in addition to a phenomenal coach.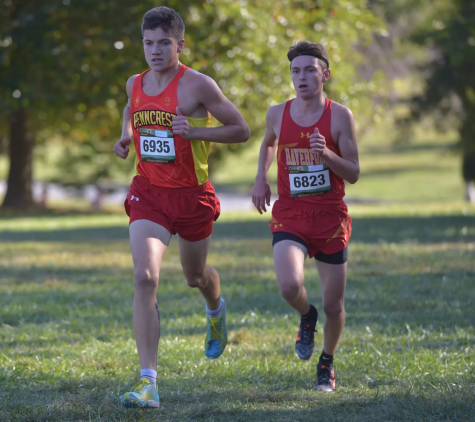 The Fordian:  What is your most significant achievement or title? Why?
Donnelly:  My best individual performance probably came in the 2018 cross-country states. I placed 15th in the Triple-A class (the highest class in PA). It was very exciting to perform well and place highly on a big stage such as this one. I'll additionally add that I think the most accomplished I ever felt after a race was 2018 Delco-championships. I was the individual champion, and Haverford won its first-ever Delco team title in a dominant fashion. It just seemed like everything came together that day, and our chemistry was high. The entire day was completely adrenalizing. 
The Fordian:  Do you feel passionate about your sport? Why?
Donnelly:  I feel passionate about running because of what it has done for me. XC and Track have acted as a canvas for me to paint myself as a person. I owe some of my best friends and high school experiences in this sport. There's no reason for me not to work hard at it and continue making it a positive influence on both myself and those around me.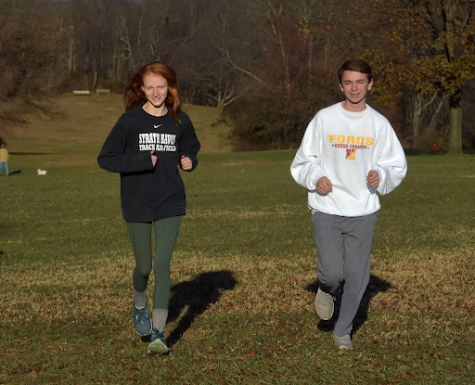 Fordian:  Do you plan to continue playing your sport in college? Why or why not?
Donnelly:  Yes. For many of the above reasons. Having a family that you're almost automatically included in is such an advantage when going into a new community. Joining a collegiate team will, at least I hope, give me the same opportunities as it has in high school. 
The Fordian:  What makes Jay Williams a great coach?
Donnelly:  I don't even know where to start on this one. Coach Williams has really been a phenomenal role model for my entire high school career. I suppose I could say his vast experience is what makes him such a great coach. As he's been coaching for over 40 years, Coach Williams knows the ins and outs and ups and downs. His understanding of the sport allows him to be extremely caring for every sort of problem one might have.