Haverford Girls Basketball – A Force to be Reckoned With
HAVERFORD- Entering the '19-20 campaign, there was much uncertainty surrounding the young Fords (9-7, 7-4). The Fords had graduated nine seniors and were effectively playing last year's JV squad along with some talented freshmen. However, through two-thirds of the season, the girls have certainly proved that they are no pushovers.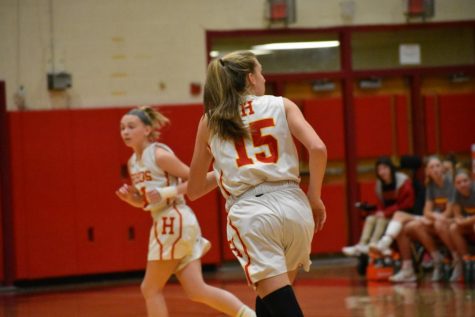 "Prior to the season, there was a lot of uncertainty with youth and inexperience. This group has gelled together quickly, competing night-in and night-out while playing hard. That has been a recipe of success for us," said Coach Lauren Pellicane.
Haverford has ascended to fourth place among the talented Central League teams and continues to battle as the season draws to a close. The Fords have outscored their Central League opponents by double digits on five occasions, including an upset victory over rival Radnor. 
Thanks to their defensive prowess, the girls have come extremely close to beating first-place Springfield, losing 26-23, and third place Garnet Valley, falling 35-34.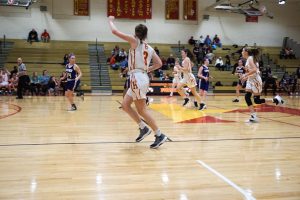 Looking forward to the end of the season, Coach Pellicane commented, "We are now in the midst of fighting for a playoff bid in the Central League and the District I tournament. Coaching this group has been refreshing and very rewarding. We are eager to see how far we can take this."
Key games on the Fords' upcoming schedule include rematches at home versus Ridley (February 4, 7:30 p.m.) and Garnet Valley (February 6, 7:30 p.m.).