A Quarter-century Celebration of Haverford Township
Gina Ngo, Editor-in-Chief
October 16, 2019
Haverford Township was commemorated in its 25th year of Haverford Township Day on Saturday, October 5.  A section of Darby Road, from Wawa to the Haverford Township Free Library, was closed and reserved for vendors to sell products in their booths.  Haverford High School's marching band and symphony orchestra performed music to animate the environment and entertain shoppers.  
Strolling down Darby Road, one could find that vendors worked meticulously in making their products personal and unique.  A recent startup family business called Pomp Adore sold homemade soaps that were created over the span of a few months. The vibrant colors of cold processed soap – made with a blend of coconut, palm, castor, canola, olive, and Vitamin E oils – were embellished in various designs and shapes, some in the spirit of Halloween.  When asked about the five-month-old company, the vendor said, "I work with my sister and three children to make the soaps. All of my boys like to create their own soap, picking the colors and designs."  
More customized items could be found from another vendor who has maintained her stand at Township Day for at least 15 years, selling America Girl Doll clothing.  When asked what inspired her to make American Girl doll clothing, she said, "About a decade ago, the dolls became popular. American Girl doll accessories are usually expensive, and we wanted to create our own to sell them cheaper.  Our most expensive item is $10, so children can enjoy their dolls without spending a lot of money."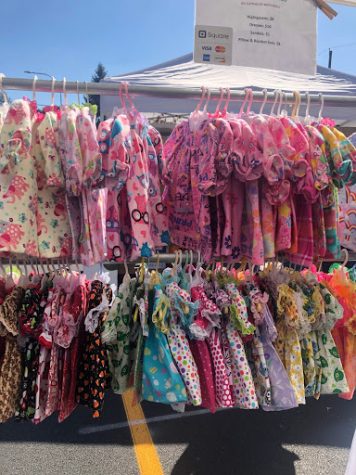 Some stands offered products that originated as a simple search for a new hobby.  A counter of jewelry, handcrafted from beads and trinkets, was out for its fifth year at Township Day.  
"My mother started making jewelry, because she wanted a hobby.  It started off small. Over the years, she has become more comfortable with it and uses the hobby as a form of relaxation and opportunity to engage with others through sales," said a worker at the stand.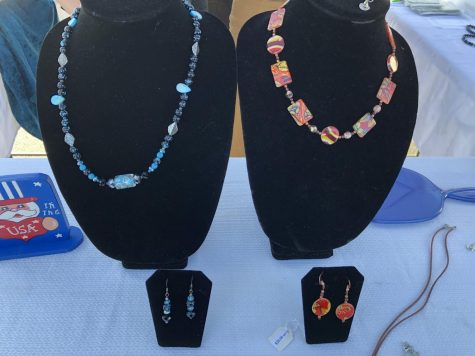 "I'm not from here.  I'm from New York, but I can see that Township Day brings people from all walks of life together into one road," added another worker helping at the jewelry stand. 
The festivities of the day were heightened with live music in a parade during which the township's fire trucks and police vehicles were followed by Haverford High School's marching band, which performed "The Avengers" and "Captain America" from their Marvel Heroes theme.  The symphony orchestra also performed its usual renditions of songs reserved for Township Day, including "Cripple Creek", "Strings Meet the Masters", and "Dance of the Tumblers", at the Brookline Fire House.  
"All of the excitement from the performance at the firehouse created a certain energy that isn't attainable through our usual concerts inside the auditorium.  The audience's frequent applause and cheers further added to this amazing atmosphere, which made me feel accomplished when all of the pieces were complete," said Jordan Barber, a violist in Haverford High School's String Ensemble, reflecting on the symphony orchestra's performance.  
With plentiful food to eat, stands with creative products to explore, and music to hear, Haverford Township Day has been cherished by many for uniting childhood friends and welcoming new members into the community.