Haverford's New Chorus Teacher Hopes to Expand Expression & Community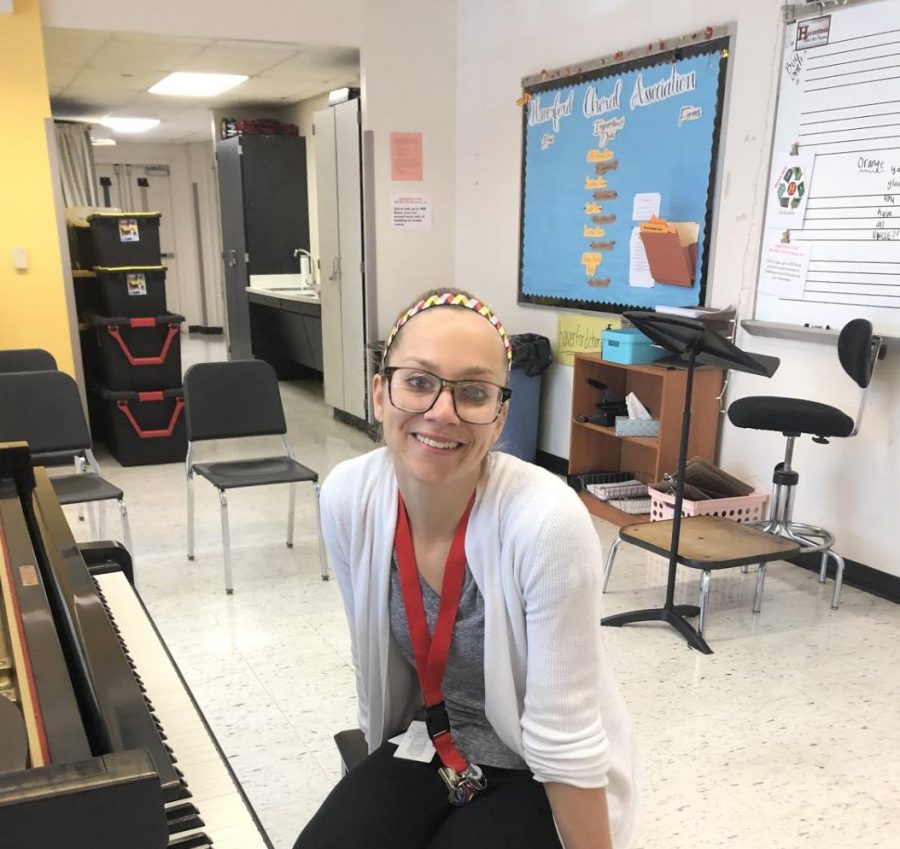 Kelsey Hendler – not to be confused with Chelsey Handler, as she likes to explain) – is a Penn State University graduate from Pottsgrove, PA, and she is Haverford's new chorus teacher!
A former teacher from Sadderton, Hendler misses some of her past students, but she is  excited to be a member of the Haverford staff. In her first month of teaching chorus at Haverford, her favorite part is its students. "Everybody is just so hardworking, polite, respectful, and appreciative of the arts," she said.
Hendler said that her favorite part of teaching music is that it is "a means of personal expression and also a way of building community."  As a teacher, she not only wants her students to expand their minds, but she also wants them to expand their hearts and ability to express themselves.
There are many fun facts about Hendler that she enjoys sharing.  For one, her favorite language to sing in is German. In addition, her favorite note is 'A'  because that's the note on which the choir starts.
 Hendler is both honored and excited to continue her teaching career at Haverford, and she is looking forward to her first concert.  Be sure to check out this year's choral events announced on Haverford High School's website.