New Astronomy Elective Shines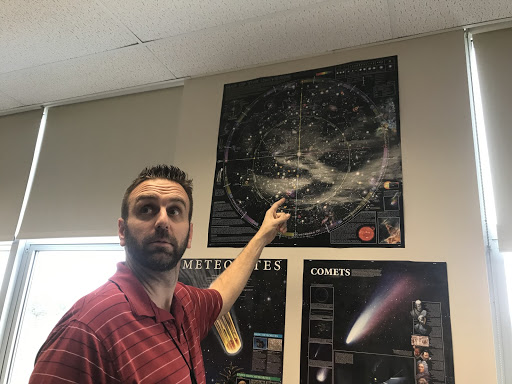 Haverford High School has revamped the science department for the 2019-2020 school year with Astronomy, a new science elective taught by chemistry teacher Nicholas Bilotti. Astronomy is available as a quarter-long, 0.5 credit science elective. This year, there are 30 students enrolled each quarter.  
 "I've always been interested in all kinds of science, except physics, and I'm the only teacher at Haverford High School with the certification to teach astronomy," said Bilotti. He aims to model the course after a college course, with plenty of open discussion regarding space technology, the solar system, other galaxies, and the future of space exploration.
Due to the novelty of the course, Bilotti has faced some challenges. "It took about five years for the course to totally go through," he said. Along with the struggle of getting the course to take off, he also carried the responsibility to build the curriculum, create powerpoints, and find ways of relating this information to students. 
Despite such obstacles, however, Bilotti enjoys teaching the new course and hopes to watch it grow in the curriculum. "I just hope that the course takes off well. I'll keep manipulating and modifying it, and I want to put in grants for a solar telescope and portable planetarium to make it a more hands-on experience."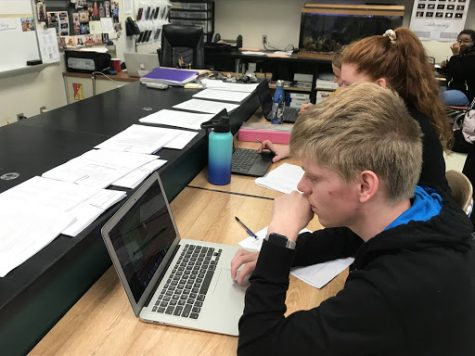 The course has been well-received by various types of students, from those who have had little exposure to space science to those who have a deep passion for it. 
"I enjoy taking astronomy because it exposes me to topics that I wouldn't usually explore on my own.  I get to learn more about the mystery behind our solar system and the universe. Better yet, it's a relaxing class because Mr. Bilotti just wants us to learn something cool that we didn't know about space," said Sophia Carr, a senior at Haverford High School.
Astronomy is a budding course with a promising future here at Haverford High School.