Dave Patten and Matt Cermanski featured at homecoming concert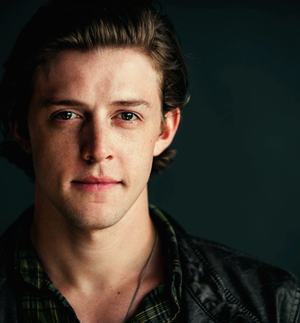 The stage is set for next Wednesday's Homecoming Concert at the Palombaro Club in Ardmore featuring Dave Patten- musican, filmmaker, author and recent movie star (starring in this Thanksgiving's "Delivery Man") with Vince Vaughn and Matt Cermanski, featured on this season of "The Voice". The staff of WHHS 99.9 FM and The Fordian are co-hosting the event, being presented by Havertown's iradiophilly.
Dave Patten has become a rising star- first in the Philadelphia scene- and now nationally, thanks to his first novel "Run of the Mill", as well as a prominent role in this month's "Delivery Man". Patten, a 2006 graduate of HHS, formed a partnership with fellow Philadelphian (and rap star) Meek Mill, which ultimately led to a deal on Mill's record label, Dream Chasers Records.
Patten has been promoting his book as well as a new EP, On This Ledge with appearances on morning talk shows across the country including an interview on Fox 29's Good Day Philadelphia. He credits his education at Temple University as the springboard for the rest of his career.
Matt Cermanski is a Philadelphia native and past member of Team Adam on this season of The Voice. His debut album, Long Road Home, available on iTunes, features the single "Chapter One". Matt has performed at Philly-area venues such as the Trocadero Theater and World Cafe Live, and has been featured on the The 10! Show on NBC.
Local teen sensation Ashley Leone and recently-formed duo Kicking Capital open the show, which benefits Kelly Music for Life. Canned goods will be collected to benefit Philabundance. The event will be broadcasted LIVE on iradiophilly, and is sure to be the perfect kickoff to the Thanksgiving holiday weekend.
Leave a Comment