Countdown to Winter Break: 6 Best Holiday Shopping Deals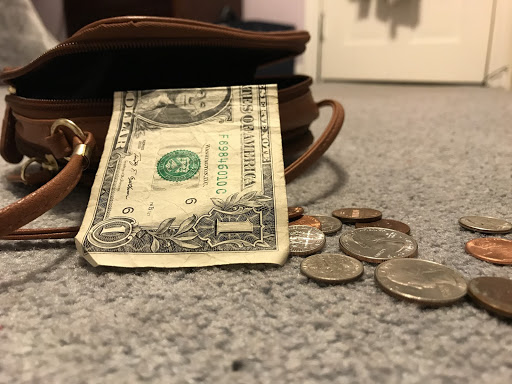 Hang on for a minute...we're trying to find some more stories you might like.
The holidays are quickly approaching, and that means it's gift-shopping time.  While it feels good for you to give, sometimes it doesn't feel so good on your wallet.  However, it doesn't have to be this way.  Here are six holiday deals to save your bank account this holiday season.
1. Kohl's
Kohl's offers a wide variety of coupons and sales year-round that you can use to find that perfect gift for a reduced price.  Some offers include saving 20 percent off a $100 or more purchase.  Kohl's offers a broad selection of items from clothing, cosmetics, shoes, household appliances, and more, so you can easily spend those $100 dollars on gifts for the whole family, and then save that 20 percent or more with their other available coupons.  If you're on a tighter budget, which is completely understandable, the Kohl's website allows you to search for gifts under $10, $20, or $30.
2. Amazon
Amazon, one of the world's largest retailers, offers many deals year-round, and even more for the holidays.  Amazon provides a whole page containing all of their "Last Minute Deals."  Here you can find a variety of gifts, all for reduced prices.
3. Target
Target is another store that offers a variety of items ranging from clothes and accessories to household items.  Target also offers a vast array of deals for the holidays including "BOGO" (Buy One Get One) for 50% off on sweaters, sleepwear, accessories, beauty gift sets, and more.
4. Hallmark
Hallmark does more than run marathons on their cheesy movies during the holiday season.  They also offer deals on their gifts, which are very holiday-specific, if that's what you're going for.  Like Amazon and Kohl's, they let you filter the prices on their gifts, and like Target, Hallmark offers BOGO for 50% off on gift wrap and gift boxes, so while you're there, you can get the wrapping paper you need for your gifts.
5. Barnes & Noble
For the book enthusiasts in your life, look no further than Barnes and Noble for your gifts.  They are offering 50% off on a selection of over 100 books, 30% off on toys, and 20% off on kids' and young adults' boxed book sets.  So if someone you know loves a good book, be sure to plan a trip to your local Barnes & Noble and take advantage of these amazing deals.  
6. Five Below
Christmas shopping is expensive!  Why not solve that problem by getting your gifts at a store where everything is $5 or below, as the name states.  Plus, you'd be shocked at some of the finds you may see there.  You can purchase anything from clothes, books, candy, electronic accessories, and much more.  Sure, these items may not be of the best quality, but when it comes to gifting, it's the thought that counts.