Despite Chilly Temperatures, Powderpuff Tradition Brings Fun
Hang on for a minute...we're trying to find some more stories you might like.
There was more than a nip in the air on Tuesday night as the junior and senior girls competed in the annual Powderpuff game. Despite the fact that it felt as though the girls were competing in Dante's Inferno, everyone had high spirits.
"It was freezing, but it was fun though," said Elaina Catalano, a member of the junior team. "There was music, and dancing, and some people were even doing cheers."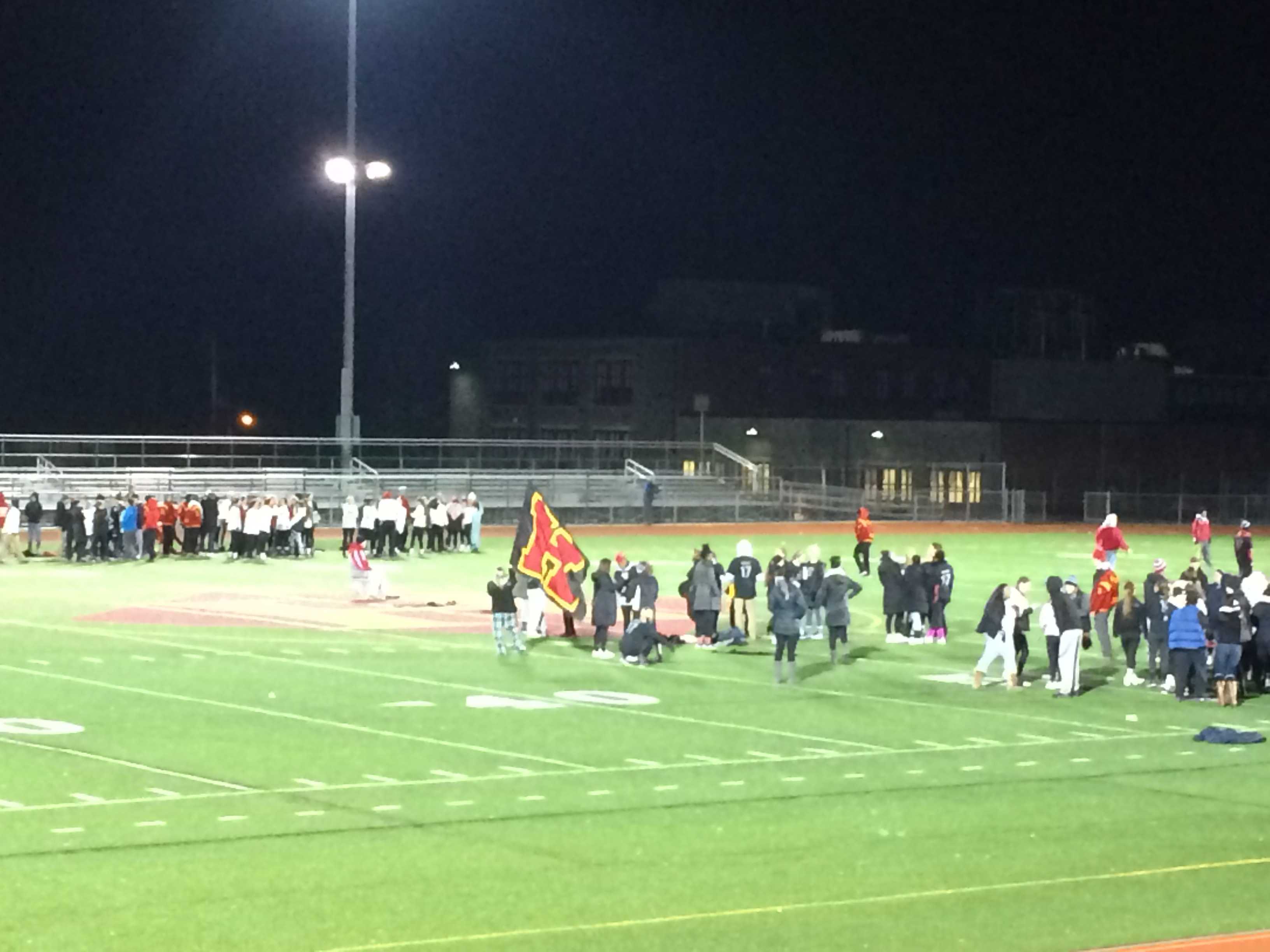 The atmosphere definitely had a festive quality to it especially for the seniors, who could be heard singing Cascada and performing chants from a mile away.
The seniors certainly had more than one reason to be festive. The juniors tried their hardest, and almost scored on a couple occasions, but nothing they did seemed to be enough as the seniors won 18 to 0.
Even though the seniors were taking names in this year's Powderpuff, it was clear that the tradition is less of a competition than it is a chance for the upperclassmen to have a good time, with some great friends. Let's just
hope that next year's Powderpuff is just as fun, but not as cold.