Review: 'Better Call Saul' works for fans and non-fans of 'Breaking Bad' alike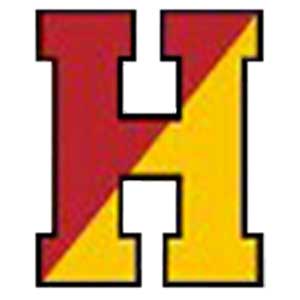 Most "spin off" TV shows and movies are well known for not being anywhere as close as good as the original, but AMC's Better Call Saul might become a rare exception.  Better Call Saul is a brand new AMC drama that is a prequel to the world renowned parent drama, Breaking Bad.
Better Call Saul takes place six years before the events of Breaking Bad  and features some of the same characters and settings.  The show premiered on February 8th and the second episode premiered the next day on AMC.  Better Call Saul is created and written by the same creator and writer behind Breaking Bad, Vince Gilligan.  This new series stars Bob Odenkirk who plays Jimmy McGill "Saul Goodman." Jimmy is a small time defense attorney who dreams of making it as a big time defense lawyer.
The show has just started but it is already receiving impressive reviews from notable sources like Rotten Tomato and IMDb.  The show's goal is to entertain audiences who have and have not seen Breaking Bad.  Since Better Call Saul is the prequel, a viewer does not need to have seen Breaking Bad in order to enjoy and understand this show.
I was incredibly excited for the premiere of Better Call Saul. As a huge fan of Breaking Bad, I came into this show with high hopes.  At first I was worried that this show would be overshadowed and less entertaining than its parent series.  I was worried that this show would not be the stand alone drama that fans and myself here hoping for.  Fortunately, the first two episodes of Better Call Saul were very promising.  These episodes showed that Better Call Saul has the potential to become another famous standalone drama created by Vince Gilligan.
Senior Zois Bouikidis, a avid Breaking Bad fan said, "The first two episodes were pretty good over all.  The pilot started out very slow but got interesting by the end and made for a great second episode.  Long term, I'm not really sure how much they can possibly put Saul through, and how much of a courtroom drama it will be rather than open-world like Breaking Bad."
What I enjoyed most about the show so far is that it entertains both those who did and did not watch Breaking Bad.  I watched the first two episode with my dad and he loved it although he had no idea who Walter White was.  The show already has a small handful of character from Breaking Bad but this does not negatively affect those who have not seen the show,  it simply adds to the experience of those who have.  This show is full of superior acting, dark humor, and a brilliant script.
Anyone who has seen Breaking Bad has probably already seen the premiere of this show, but I would strongly recommend it to anyone, even if they have not seen its parent series.
Senior Cull McCue stated that,  "I thought Better Call Saul would be a fun watch since I loved Breaking Bad.  The mix of new and old characters was perfect and the show seems like it is very original.  It should be interesting to see where it goes."
Better Call Saul is already an exciting TV drama that I would recommend to everyone.  I look forward to seeing where this show goes and what surprises Vince Gilligan has in store.