Science Olympiad season off to a promising start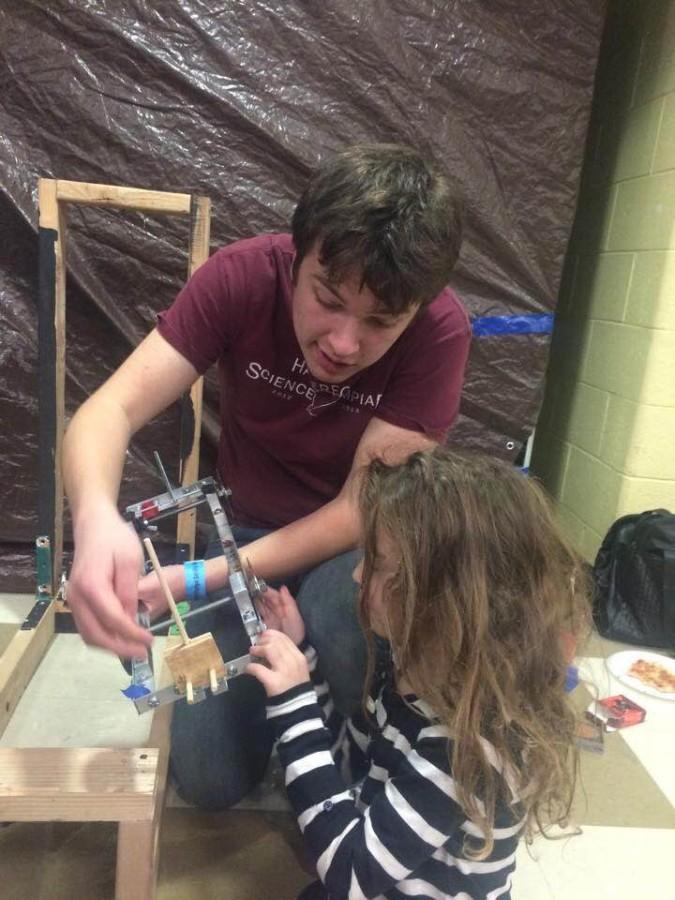 Owen Pollock, Contributor
January 14, 2015
Amidst fierce competition, Haverford Science Olympiad won 3 medals and placed 12th out of a 39 teams in the Battle of Valley Forge, a Science Olympiad Invitation.  On Saturday, January 10, Haverford sent two teams of its top science students to compete.
Students participated in a wide range of events, from memorizing numerous entomological facts to constructing a device that can quickly slow to a stop without breaking its fragile cargo.  In the Science Olympiad team's first competition of the year, the team  was prepared to demonstrate their hard work and dedication.
Science Olympiad is a science competition in which a team of 15 students compete in 23 different events.  These events include topics that fall under the life sciences, physical sciences, earth sciences, and engineering.  Nationally, almost 7,000 schools compete each year to advance from the regional competition to the state level, and ultimately, the national competition.  However, in order to prepare students for the upcoming regional tournaments, numerous high schools have invitational tournaments, in which schools from around the area are invited to compete.
The Battle of Valley Forge was hosted by Conestoga High School, and included 39 teams of some the of the best teams in the nation from five states.
In order to get to the competition on time, the Haverford Science Olympiad members arrived at Haverford High School at the early hour of 6:30 am.  They then spent the better part of the day engaging in intellectually stimulating tests or carrying out scientific tests.  By the end of the day, the exhausted team members finally learned the result of their struggle.
The teams is pleased with their placement in a deep field of competitors. They expect this performance will be an indicator for great things to come.