The Great Gatsby: timeless classic or prehistoric bore?
March 25, 2015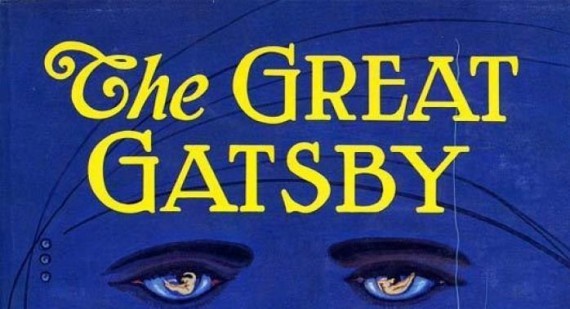 Note from the Editors: Warning, the following review of the book may give parts of the plot away and spoil the book for those who have not read it yet. 
At grand ole' Haverford High School, eleventh graders are required to read and analyze Scott Fitzgerald's The Great Gatsby. The novel was written in 1925, and it was considered a failure at first. Scott Fitzgerald died in 1940 and never saw his book come into the fame as an American icon. Despite his early death, one plus is that Fitzgerald not alive to hear a 21st century 11th grader bash his book.
Fitzgerald describes America in the 1920s through beautiful prose that utilizes personification and symbols in a most effective manner; however, he does not use his mastery of these gifts to describe any engaging action until Chapter Seven. The first half of the novel is a long-winded introduction of the pretentious wealthy and their problems.
These droll people are narrated through the eyes of Nick Carraway, a lifeless character who only stands to give testimony of Gatsby's sad fall from the top of the American Dream. The only part of the story that is truly Nick's is his stagnant relationship with Jordan Baker, a woman as flat as her supposed lover. As many authors have noted, one important key to writing characters that will leave a significant impression on the reader is to give them a desire that motivates them through the story. If the desires of Nick and Jordan are even existent, they are more hidden than Tom Buchanan's redeeming qualities.
He then goes on to outright explain important symbols veiled thinly by the narrator's voice, which leaves no room for reader interpretation. In one small paragraph, Fitzgerald explains the green light's meaning and in another gives almost a thesis statement of his own about the theme of the rich abusing the poor that the majority of the novel is based around.
If the pacing of the first six chapters is a leisurely walk, the last three are a marathon's sprint. The conflict becomes more tangible, the true nature of the characters are revealed, and an ending is in sight. Despite its perceived flaws, The Great Gatsby captures a decade of America's history, and it is considered the first written work to criticize the proposed American Dream that over the course of time has drawn immigrants to the US of A  like mosquitoes to a bug zapper. Do these two merits qualify the novel as an important text for high-schoolers to pretend to analyse? It seems so.