The Magical Madrigals- Encanto Review
Encanto, an original musical animated movie from Disney Animation with music by Lin Manuel Miranda opened on Thanksgiving, 2021. Encanto follows the Madrigals, a Colombian family with "gifts' ' that allow them to possess superpowers. 
"Abuela" Alma Madrigal (Maria Cecilia Botero) is the matriarch of the family. After fleeing her home from conquerors, which led to her husband's death, she had no hope until the candle she lit brought forth a blessing. Alma was given a casita (cottage), and mountains grew around an enchanted village named Encanto, concealing it in the mountains. Fifty years later, unlike her relatives, Mirabel Madrigal (Stephanie Beatriz) was not blessed with a gift.   Her mother Julieta (Angie Cepeda) can heal with her cooking, her sister Isabela (Diane Guerrero) has chlorokinesis (ability to manipulate plants at will), Lucia (Jessica Darrow) has super strength, her aunt Pepá (Carolina Gaitan) can manipulate weather based on her emotions, her cousin Dolores (Adassa) has enhanced hearing, and Camilo (Rhenzy Feliz) possesses shape-shifting abilities. 
This movie is not over the top special, but it is a colorful and bright Disney film. The first arc centers on Mirabel's obsession with making herself useful to her family because she was not given a gift. When she finds the casita falling apart, she investigates to prove herself useful. Although there are good songs like "The Family Madrigal," this arc is very drawn-out. Nevertheless, it is a steady climb towards the main plot.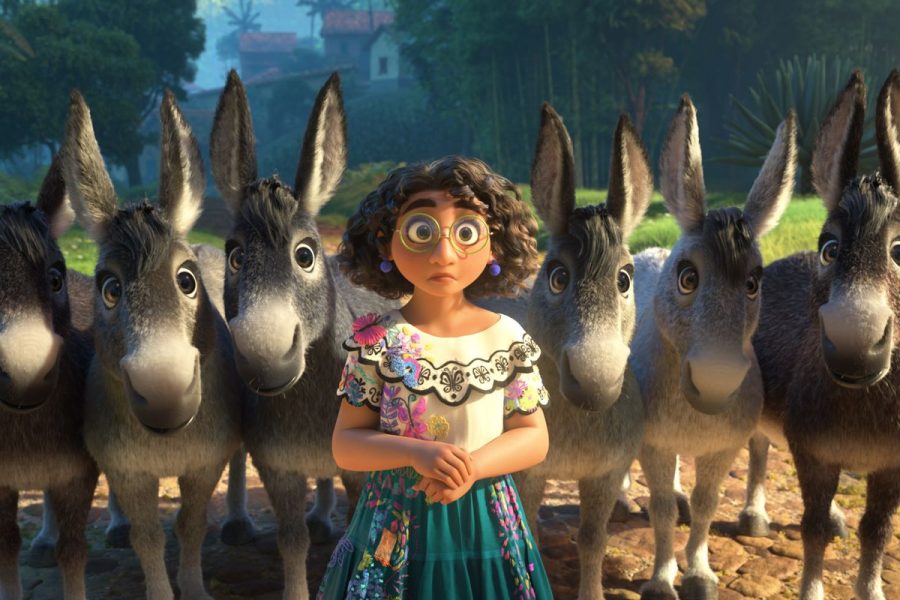 Through Mirabel's investigation, she learns of her uncle, Bruno. Bruno is a taboo name marked by the Madrigals and the villagers of Encanto due to his gift which they perceive to bring bad fortune. Mirabel investigates Bruno's room to find pieces of Bruno's vision of Mirabel. This is further heightened when a song named "We Don't Talk About Bruno" is sung. Mirabel, putting together the pieces of Bruno's prophecy which reveals that she will either cause the destruction of the casita or save it. Although it is clear that Mirabel will save the casita, this segment still suggests impending doom and a wonderful climax. The casita is falling apart and the Madrigals are losing their gift. 
After a critical fight with Abuela after Mirabel and Isabela sing "What Else Can I Do?", Abuela rants and blames all the family troubles on Mirabel. Mirabel snaps at Abuela, stating that the miracle they were given was dying because Abuela was destroying the family and essentially destroying the casita. The casita is then destroyed and Mirabel runs away. Abuela finds Mirabel and retells the story of how she and her husband met through a gut-wrenching scene. As I watched this scene, some viewers sitting behind me in the movie theater, began to become emotional. "Dos Orguiatas" by Sebastián Yatra did not change the mood. This scene presents a deeper understanding of the conflicts the family had endured. Abuela wanted her family to be perfect; she could not lose her family and her home again.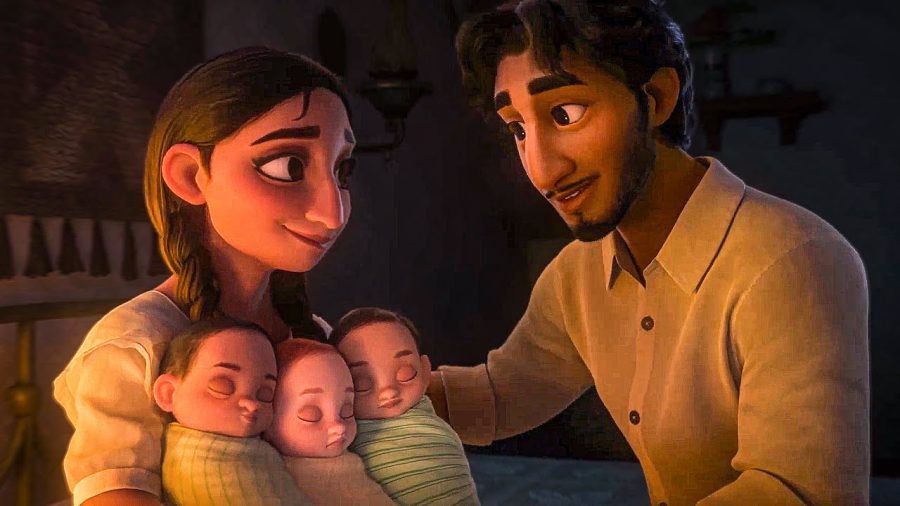 Abuela's actions bring an understanding of why families act the way they do. Families with no trace of any trauma live blissfully, while those families who suffered over their years through abuse or conflicts, still deal with those consequences in the future. And this is not healthy. As a result of Abuela's demand for perfection, Pepá views her emotions as negative, Bruno views his gift as an omen for bad luck, and Isabela must always act as perfect.
The music in the film is phenomenal.  The songs like "Colombia, Mi Encanto" and others in Encanto (Original Motion Picture Soundtrack) are so fantastic that I found myself re-listening to the album. The animation was mind-blowing with extremely realistic physics. This movie was clearly made with love and respect. 
Encanto is splendid and deals with serious issues such as intergenerational trauma and the displacement of Colombians. However, the movie is at times slow.  Considering this is from Disney, it is disappointing. Nonetheless, along with amazing music and animation, Encanto teaches a powerful lesson about breaking the cycle of trauma that can destroy a family.
Encanto can be seen on Disney+.