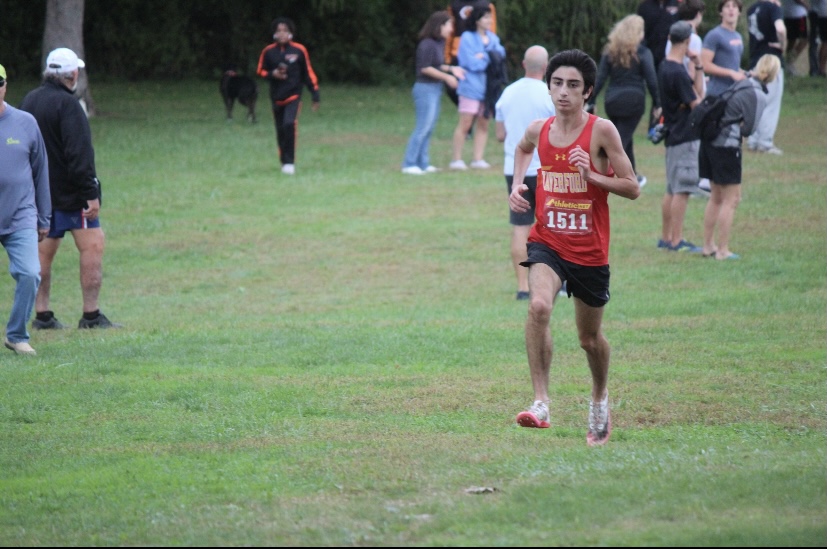 Lisa Mintzer & Pamela Fingerhut
The Haverford Cross Country team enjoyed a great season in the Central League. The runners celebrated three league meet victories and the boy's team, coached by math teacher Matthew Wells, won the Delaware County Championships at Rose Tree Park. After qualifying through the District race, the season ended with States in Hershey, Pennsylvania where both the varsity girls and boys secured top 10 finishes.
Varsity captain and senior Ethan Fingerhut led the boys' team with an incredible 4th place finish in the Boys AAA race. Fingerhut ran the Hershey State 5K (3.1 miles) course with a time of 16:13.10. His consistent performances throughout the season exemplified his growth as a runner and the strength of the overall team. The Fordian spoke with Fingerhut about his reflections on the season and his passion for running.
The Fordian: When did you start running and what motivated you to pursue it at a high level?
Fingerhut: My brother, Josh Fingerhut, got me motivated and was the reason that I started running. I wanted to always be better than him and compete with him. He held me accountable if I wasn't trying my best. In elementary school, I would run for fun a bit but I didn't take it too seriously. In middle school, I ran cross country. I started taking Cross Country seriously as a sophomore.
The Fordian: Describe your growth as a runner and member of the Cross Country team throughout high school. How did the pandemic affect your training and performances?
Fingerhut: As a freshman, I didn't do Cross Country. Sophomore year, I did better than I expected and I had a really good season. Junior year, because of COVID, the team only raced in a few meets against teams in the Central League. It wasn't my best season, but it motivated me to work harder for a strong senior year. 
The Fordian: How did your coach and teammates help you grow as a runner and leader?
Fingerhut: Over my four years, I have had multiple coaches. All of them have pushed me really hard and held me accountable if I wasn't working as hard as I could. This year, Coach Wells took me to the next level with his workouts and training. He pushed my mileage to a higher amount than I've done in the past, and this helped me improve a lot. 
The varsity team this year was different from previous years. Everyone had the same common goal of making the State meet and performing well. We started working out at the beginning of the summer and stuck together as a group all the way until the end of the season. My teammates were instrumental to my success by motivating me before every race and picking me up after a non-ideal race or workout.
The Fordian: Leading up to States, how did your performances in Delcos, the Central League Championship, and Districts help to increase your confidence?
Fingerhut: The races leading up to States were really important for me. Delcos were really important for the team since, two years ago, we lost on a tiebreaker to Penncrest. Winning Delcos and taking the top three spots with my teammates, Pat Lawson and Quentin Ryan, was a big confidence booster. 
As for the Central League, I was really happy with winning because that was one of my main personal goals of the season. The team worked really hard and we pushed ourselves to our limits. 
Finishing second at Districts was really amazing since it showed I could compete on a high stage. District I is one of the best and largest districts, but, going into it, my goal was to win. I was a bit mad at first when I lost since it was such a close race. The downhill sprint at the end of Lehigh was back and forth between me and another runner, and I lost by less than a second. Overall though, it really increased my confidence and highlighted my improvement. My sophomore time at Districts was 16:38 and my most recent senior time is 15:28.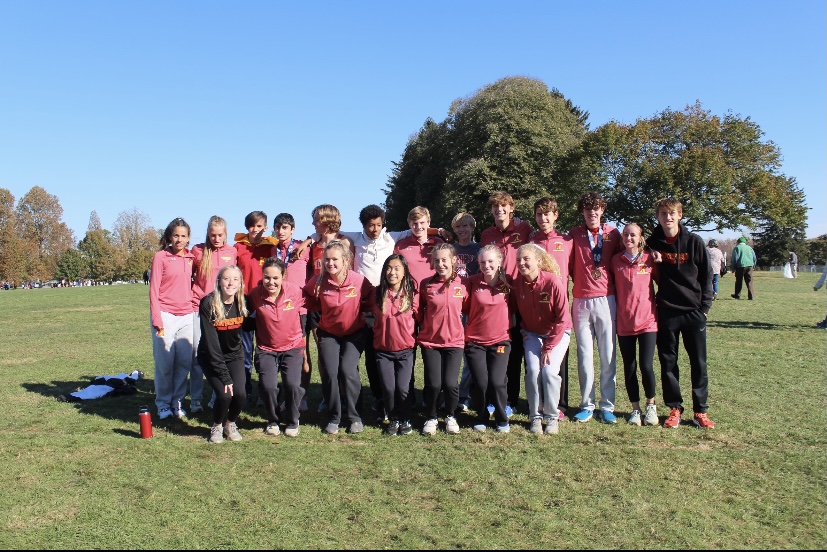 The Fordian: Walk me through your thought process going into States. How were you feeling before and after the big race?
Fingerhut: Going in, I knew there would be a lot of top runners so my goal was to get top 5 in the Boys AAA race. Hershey is one of the hardest courses in the state since it has tons of rolling hills. It is hard to get a good time. My strategy was not to go out too fast and to instead take a conservative approach. I started in the middle of the pack, and by mile one, started to pass other runners. When I crossed the finish line, I knew I completed my goal of getting top five. I was really excited because, going into the season, I wasn't even ranked top 25 in the state. After coming in 4th, I proved a lot of people wrong. It was also really nice to watch my teammates perform at a high level.
The Fordian: Will you be continuing to run competitively in the future?
Fingerhut: I run the 800, 1600, and 3200-meter events for the track team. I can't wait to run at States for winter and spring track. I am hoping to win an event at the State meet. I also will continue to run in college at a high level!
Fingerhut's incredible growth and performances reflect the hard work he has put into becoming a top-tier runner and the support of Haverford's cross country coaches and team. His determination to push through the challenges caused by the pandemic last year highlights his passion for running and his competitiveness. Make sure to keep supporting Fingerhut and the Fords track team in the upcoming winter and spring seasons.